Skype for Android celebrates 100M installs with updated Windows 8-like interface
11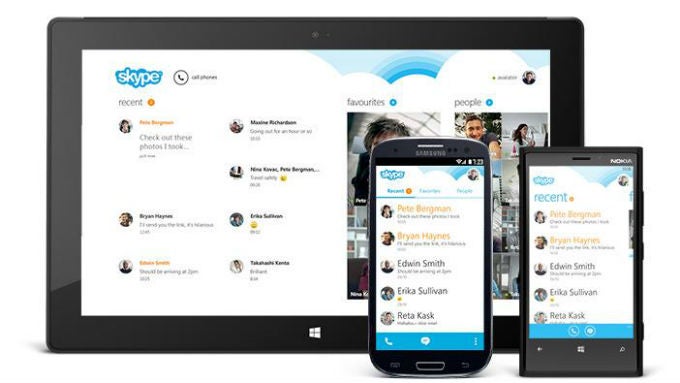 Microsoft is on a mission to unify the user interfaces of some of its more popular products, and today brought a major overhaul to Skype for Android. The update completely redesigns the UI to be much more consistent with the Windows 8 and Windows Phone 8 versions of the app, while still keeping the feel of an Android app. This is a big day for Skype for Android, because the app has also passed 100 million installs on the platform.
If you've used either of the Windows versions of Skype, the new update will look very familiar, although the app still holds on to Android's tabbed UI, rather than the more Metro pages design, and it also keeps a more easily surfaced settings menu with the Android vertical ellipsis overflow menu. According to Skype, the entire app has been rebuilt to be easier to navigate and faster in all aspects.
The only hitch is that the update is currently only available for Android phones. Skype says the update for tablets is "just around the corner", but it's unclear exactly when that might be. Still, if you want Skype 4.0 for Android, just jump over to the
Google Play Store
to get it.