Official Android Raspberry Pi support appears to be in the works
2
How do we go from raising a generation of kids who are avid smartphone users to a generation of new developers ready to craft the mobile devices and operating systems of the future? Exposure to technology is key, especially when that tech encourages users to not just passively engage with it, but also modify, poke around under the hood, and otherwise make a mess of things – all in the name of knowledge. That drive to explore has been helped by the availability of powerful, affordable hobbyist hardware like Arduino microcontroller kits or
Raspberry Pi single-board computers
. Now we're hearing about a possible intersection between the worlds of
Raspberry Pi
and Android, as Google appears to be preparing an official
Android Open Source Project
port for the Raspberry Pi 3.
A Google employee created the Raspberry Pi 3 repository at the AOSP a few weeks back, but so far we've yet to see any code published to it. There have already been a few efforts to get various Android builds running on Raspberry Pi devices, but a formal Google-sanctioned release could go a very long way towards encouraging experimentation with the platform on the hardware.
That's an interesting development not just for those of us curious to see the potential of this combo as a learning tool really take off, but also Android fans interested in DIY projects. Bringing Android to a Raspberry Pi opens up the door for connecting powerful software with a polished UI - perfect for attaching to some low-cost custom hardware. How long until we see users brew up an Android Pi media server, smart-home hub, or other connected appliance?
Raspberry Pi 3 motherboards can be bought for around $40, and while users will want to add extras like power, storage, and probably some sort of input and output, that still represents a very low cost of entry for
anyone interested in playing around with electrical engineering
-and now (or soon)- Android development.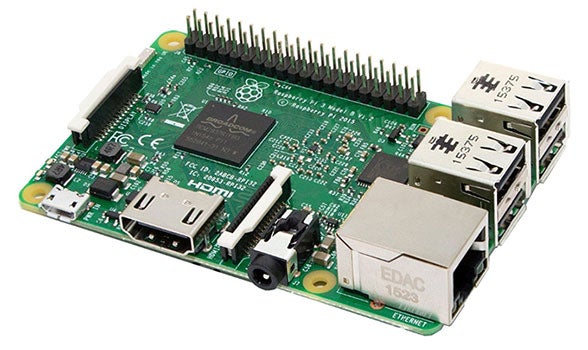 source:
AOSP
via
Android Police