Here's what an official dual-screen phone case looks like
8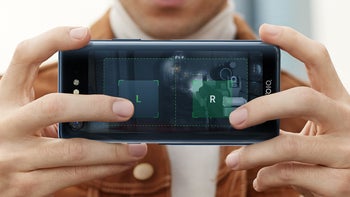 There have been plenty of "all-screen" phone solutions in the past year or so - notches, sliders, pop-up cameras, and even holes in the display itself aren't now out of the question. All of these are done in the neverending quest to shove the inevitable front camera setup somewhere in order to trim the bezel it used to occupy. None of these design options is as crazy as circumventing the need for a front camera altogether by providing a second display on the back.
Enter Nubia, an offshoot brand of ZTE. It has been having some pretty wild ideas about the future of the cell phone form factor. At the MWC expo, we
previewed the Nubia Alpha
, a handset that wraps around your wrist, but it's a concept that went from the design gurus to the production stage that caught our attention recently, the
X
.
At the front, the
Nubia X
looks like your regular giant 2018 phone with a 6.3" LCD panel (not a notch in sight, though), but you might get startled to turn it over and find a smaller, 5.1" OLED panel on the back. With it, you can snap selfies with the higher quality rear camera which has allowed Nubia to skip the front unit and achieve an incredibly thin top bezel.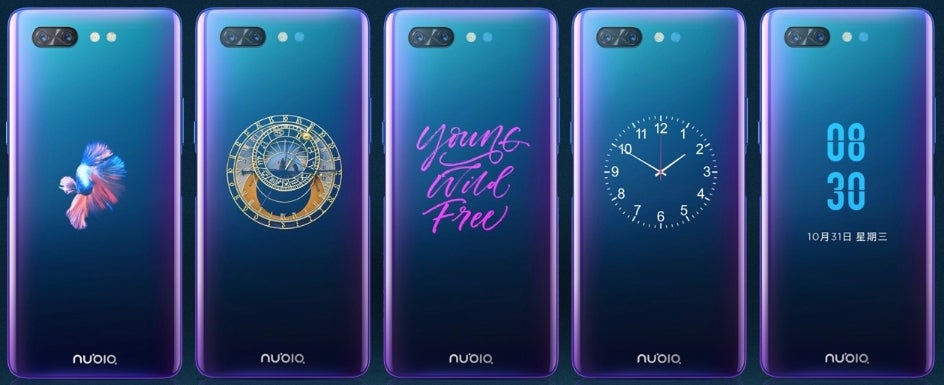 Besides custom game controls, the rear OLED screen can display custom images in an always-on mode, too
We know what you are thinking now. What about the battery life with two displays and a powerful Snapdragon 845 chipset? And how about cases for this thing? While on the first question we can simply answer that typically only one of the screens works at a time, so the 3800mAh piece should suffice, for the other one we have to actually show you how a dual-screen phone case looks like.
What you see here is the
official Nubia X case
- the phone retails for about $600, and the case for $7 in China. Despite waxing poetic about the "soft-touch" and "perfect fit," there doesn't seem to be any film that protects the secondary display. We are certain you can apply one of your own if you so desire, but the first commercialized modern handsets with big displays both on the front and the back, has an official case that is simply cut out to reveal the secondary screen, it seems.