North Korea has over 1 million cell phone users, still no one knows about Angry Birds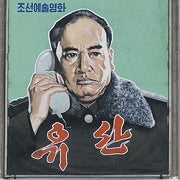 Although it is somewhat hard to believe, people in North Korea – arguably the most isolated country in the world, do have access to cell phones. In fact, local wireless carrier Koryolink, which has been operating within the country since 2008, has
over 1 million subscribers already
. In comparison, that figure stood at around 300,000 back in 2010, meaning that phone ownership is definitely on the rise. Sure, a million users may not seem like much, yet keep in mind that country's average monthly salary is roughly $15, while a cell phone may retail for up to $400. To no surprise, only the country's elite can afford to own one. As a side note, the population of North Korea is estimated to be around 24.5 million, meaning that 4% of its residents have the luxury to own a mobile phone.
The number of subscribers, however, does not take into account those who own cell phones smuggled from other countries. Some people take the risk and import handsets from China, which are then sold illegally for a fraction of the price for a Koryolink phone. Using these smuggled handsets, people can make international phone calls near the north border, where Chinese carriers have coverage.
Making international phone calls over Koryolink, on the other hand, is not allowed in North Korea, which makes sense since the government wants to prevent any information from leaking outside of the country. Accessing the internet is out of the question as well, as you might imagine. Some more "advanced" handsets that can be found there, however, are capable of taking photos and videos. Users even use their devices to exchange data via removable memory cards. Subscribers can use Koryolink's services only a prepaid basis and need to buy additional minutes once their load runs out. When the carrier started operation, all numbers began with 1912, which is the birth year of North Korean president
Kim Il-sung. As its user database grew, numbers starting with 1913 were introduced.