Nook to be spun out of Barnes and Noble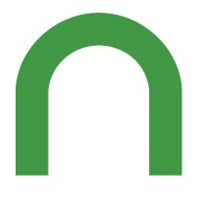 Bookseller Barnes and Noble announced on Wednesday that it is spinning off the Nook division, which produces a line of e-readers and tablets. The .Nook division has been in a slump. For fiscal 2014, the company reported that sales in that division had slumped 35.2% year-over-year. Microsoft happens to own 17.6% of Nook by virtue of a $300 million investment in the company made by the software giant in 2012.
Besides the e-readers, which have to compete with Amazon's Kindle range, the
Nook HD
and
Nook HD+
are tablets that compete with the popular Amazon Kindle Fire slates. Despite competitive specs, Barnes and Noble has been unable to get any traction in the tablet market. And not wanting the bookseller side of the business to take a hit from the technology side, Barnes and Noble has proposed this split. Spinning off Nook also gives the tech company a chance to concentrate totally on its devices.
For the fiscal fourth quarter, Nook sales totaled $87.1 million, down from $112.1 million. That represents a 22.3% decline from the 2013 fourth quarter. The company reported a smaller EBITDA loss, dropping from $181.9 million of red ink in last year's quarter, to $56 million. That is a 69% improvement in the bottom line. For all of 2014, Nook cut its losses by 54.7% year-over-year, improving from a $480.4 million EBITDA loss to $217.6 million.
Barnes & Noble NOOK HD+
source:
BarnesandNoble
via
WPCentral