Nokia's troubles might force Microsoft to bail it out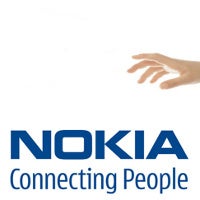 More than a year after announcing Symbian is a
"burning platform"
and with a 1-year gap until the first Windows Phone handsets arrived, Nokia has lost its position as the leading smartphone maker and later on, as the top global cell phone manufacturer. The company has posted
huge losses
in the last quarter, and expects a similar or worse second quarter, and analysts agree that if the situation starts to get out of control, Microsoft will step up and provide a bail out.
And that's already on top of existing financial support that Microsoft provides to the Finns. We've already previously heard rumors of Microsoft acquiring Nokia, or some part of it, but it seems that most bankers disagree with this exact scenario. What may happen, though, is that Nokia might get billions of dollars.
"I don't see Microsoft owning Nokia, but it would definitely provide

financing to the tune of a couple of billion dollars

,"
a "veteran technology banker" spoke for Reuters.
Microsoft certainly has the cash to step in. With $58 billion in total cash, the company can provide a helping hand, but it would definitely be an uncommon practice as it could be interpreted so that Microsoft favors one hardware company.
At the same time, the deep interconnection between Nokia and Microsoft, makes the Finns an unlikely target for other phone makers looking to invest. Nokia is currently trying to sell its luxury unit Vertu, but its sale will only contribute a couple hundred million dollars. Other assets Nokia has are its mapping business, which it sees as an advantage and might abstain from selling, its strong patent portfolio, which Microsoft will want to prevent from ending up in competitors' hands, and its Nokia Siemens Network. Whatever decisions are taken, it seems certain that they will be tough ones.