Nokia's stock surges 10% on sympathy move after Motorola Mobility offer
7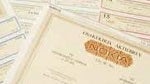 After the news broke this morning of
Google's $12.5 billion acquisition of Motorola Mobility
and the resulting 59% jump in the latter's stock, traders are in force in the market today, seeking out the next company in the industry to be acquired. Almost immediately, investors turned to Nokia. The company has recently fallen from grace,
losing the top spot among global smartphone vendors
. This afternoon, Nokia's NYSE listed stock is up over 12% to $6.03. That still is
nearly half of Nokia's 52 week high of $11.75
.
One possibility that has been making the rounds since the Google-Motorola Mobility deal was announced is a Microsoft acquisition of the Finnish based firm. Some believe that it would make sense since
Nokia has committed itself to using Microsoft's Windows Phone Mango
to replace Symbian. It is the same relationship that Google and its prey have until their deal closes. And while some point to the huge number of patents owned by Motorola as the main impetus for Google to purchase the company, Nokia does
have some valuable patents of its own
as Apple
recently found out
in paying Nokia to avoid a lawsuit.
Other companies that are riding the waves of the Google-Motorola Mobility deal today include
RIM (up 4.75%)
and Taiwan based
HTC (up 3.38%)
. RIM might be seen as a possible candidate with a stock trading at about one-third of the 52 week high, but unlike Motorola Mobility, the company owns the software used on its phones, including the QNX OS expected on the next-gen BlackBerry Superphones, which reduces any possible synergy for a buyer of the company.
While sometimes a big merger sets off other combinations in the same industry, Google was looking for something more than just hardware for its Android OS. The company was seeking to control the important patents necessary to fend off an attack by Apple and thus
might not lead to other combinations in the industry
.
source:
ZDNet