Nokia's smartphonebetatest.com website now live, includes ads for the Nokia Lumia 900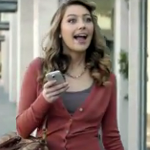 merely beta testing handsets
so that Nokia could create a model with none of the flaws found in the other phones. To support this make believe world, the smartphonebetatest.com web site is now live and includes a couple of commercials
promoting the Nokia Lumia 900
as the first smartphone that is not a beta test. It's an interesting promotional idea, but how many Apple iPhone 4S and Samsung Galaxy S II owners are going to believe that they are holding a beta model in their hands?
The site also includes those shots taken at the Apple iPhone that we discussed a few days ago, including the one that
makes fun of the infamous left-handed death grip
. Also on the site is a map that shows you where your
closest AT&T locations are
so that you can get rid of your beta phone and buy the Nokia Lumia 900 for $99.99 with a signed 2-year pact.
source:
Nokia
via
WMPoweruser