Nokia makes fun of the left handed death-grip in new marketing campaign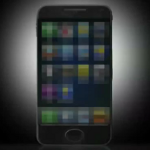 Update: Nokia has had all three videos taken down from YouTube for the time being, but they are still up for your viewing pleasure at the sourcelink!
Nokia has launched a
new marketing campaign
just in time for next week's launch of the Nokia Lumia 900 in the States. The web site, smartphonebetatest.com, includes a countdown timer that is set to hit zero on April 6th which is when the site goes live. The flagship Windows Phone model will be
getting released on April 8th
.
On the site is a trio of videos that
poke fun at the Apple iPhone
. For example, one clip takes us back to a office in Silicon Valley in March 2010 before the launch of the Apple iPhone 4 and shows executives from a certain smartphone manufacturer arguing over the
famous lefthanded death-grip
that plagued users of the Apple iPhone 4. Another video spoofs questions about the durability of the original Apple iPhone while a third video takes a shot at the viewing angles on the original Apple iPhone.
There isn't anything on the site that you would call an ad for the Nokia Lumia 900 although there are some comments favorable to the device that are supposed to look like they are coming from smartphone fans. One in particular reads, "
I used to be an iPhone fanboy but the Nokia Lumia 900 and Windows Phone changed all that
." Outside of those comments, there is nothing that points to Nokia. The comments section is just too pro-Nokia to be a coincidence.
It's an interesting campaign and should get more interesting as time goes on. This is expected to be a huge marketing program to really get the word out about Nokia and the Windows Phone platform in the States. Ironically, a huge promotion might not have been necessary since the Nokia Lumia 900
has been pre-selling like hot cakes
even with
minimal advertising by Nokia and AT&T
.
source:
Smartphonebetatest
via
WMPoweruser