Nokia's forgotten smartphones
32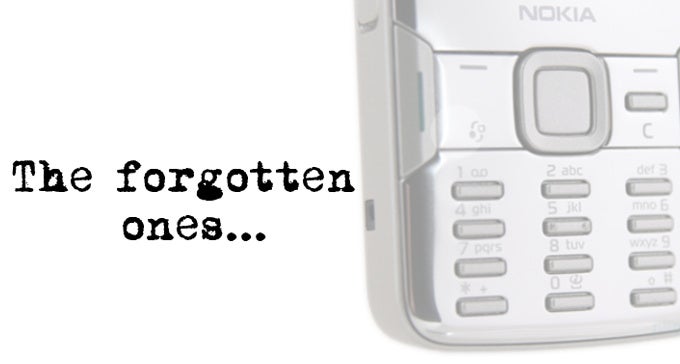 Being one of the forefathers of the handset industry, Nokia had a pretty large portfolio of devices in its heyday. Apart from unleashing some of the most popular and bestselling feature and basic phones onto the world, Nokia also had a large number of smartphone contenders that dominated the mass market for a brief time.
Without any particular reason, the summer of 2015 is having a noticeable nostalgic effect upon us, making us reminisce about the state of the smartphone market before Apple, Google, and many others took it by storm. We took a plunge into our vast database... And voila! We quickly found a handful of proud bearers of the Nokia logo that qualify as smartphones.

Check them out right below.


Its first smartphone - Nokia 9000 Communicator (1996)

What is universally considered Nokia's first smartphone ever, the Nokia 9000 Communicator, was basically a 2-in-1 device - a cell phone on the outside paired with a PDA communicator on the inside. The latter ran on GEOS v3.0 and allowed users to enjoy basic email functionalities, organize their schedule with the built-in calendar, surf the web thanks to the web-based on-board browser, as well as send/receive faxes. In the meantime, the not-so-smart aspect of the device — the cell phone at the front.




Its first Symbian smartphone - Nokia 7650 (2002)
Apart from being the first Nokia device to come with a sophisticated mobile OS (Symbian 6.1), the 7650 was also its first device to come with a camera. True, it was a measly 0.3MP snapper, but hey, but you've got to start somewhere, right? The 7650 was a slider that came with a 32-bit RISC (which stands for "
reduced instruction set computing
") CPU clocked at 104MHz, 4MB of RAM, and 16MB of on-board storage. The handset allowed you to send and receive emails and MMS messages, had data sync support, and allowed its users to sideload Java and EPOC apps.
Its first smartphone with a touchscreen - Nokia 7710 (2004)
Although shy of 100% of all current smartphones come with a touchscreen display, these were a rarity in the old days. In fact, Nokia's first smartphone to come with such a screen — the Nokia 7710 — popped up in 2004, 8 years after the 9000 Communicator made a debut. It had a 640x320-pixel touchscreen display that was able to exhibit up to 65,536 different colors, some 90MB of native storage, and a MMC card slot that supported 2GB memory cards at best. The 7710 ran on Symbian Series 90 UI, and interestingly enough, it's the sole device in history to do so. Oh, and it also had a stylus!
Its first smartphone with a megapixel camera - Nokia 7610 (2004)
The first Nokia smartphone to come with a 1MP camera at the back was the Nokia 7610, a Symbian OS 7.0 Series 60 FP1 device that was pretty unorthodox design-wise. The stylish handset made the rounds in early 2004 and is considered to be one of the more memorable Nokia devices from the past decade.
Its first smartphone with a xenon flash - Nokia N82 (2007)
The 5MP camera was definitely one of the highlights of the N82, as it was equipped with Carl Zeiss optics, an assisting light, a sliding camera cover, and a xenon flash at the back, which turned out to be a first for Nokia. This member of the Nseries was a well-equipped powerhouse that had 128MB of RAM, a single core ARM11 processor, and despite its hate-it-or-love-it physical keypad, the N82 was a pretty good device when put next to its contenders.