Nokia's deceptive advertising scandal brings comparisons with... Apple ads
46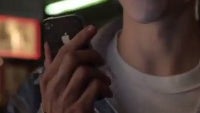 Nokia might not be the only company that - willfully or not - has deceived customers with its ads. After it was uncovered that the Nokia Lumia 920 promotional video is not a demonstration but
merely a simulation
shot on a totally different, professional camera, we are reminded that other companies have their own fair share of tricks when demonstrating new features in commercials.
A few months ago, when Apple was pumping out Siri ads for the iPhone 4S, it might have skewed facts in its favor also. The rosy world of fast responses from Siri depicted in Apple commercials, becomes a grim snail-like experience when tested in the real world.
One notable difference from those Nokia promos? Apple clearly states that
"sequences were shortened"
right at the end of the video. Still, comparing the real-life performance of say Siri with what's advertized could be an eye-opener. And might just give you one more reason to forgive Nokia's mishap, hopefully.
source:
Pocketnow