Nokia's "Something Amazing" for September 7th is a disappointment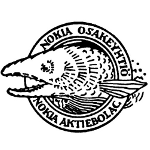 Earlier this month, we showed you a picture of a sign in front of the flagship Nokia Store in Helsinki that yelled out that
Nokia was going to announce "Something Amazing" on September 7th
(Hopefully you are aware how Europeans write dates in order of date,month, year and if you didn't know, now you do). Other hints referred to
amazing things at "
your new Nokia Store
,"
which. as you will see, is probably the most accurate clue Nokia gave.
"That store is undergoing some scheduled summer maintenance/renovation and will reopen on September 7. This has been made into a lot more than it is."
-Keith Nowak, Nokia Spokesman
As you can imagine, speculation ran amok with talk of a
Windows Phone 8 powered Nokia Lumia model being introduced September 7th
, or that a Windows Phone flavored Nokia 808 PureView model was coming. The September 7th date is the first day after Nokia World closes, so it would make sense for this all to be related to a major product announcement.
The truth is far less exciting.
All Things D
says that the whole campaign is merely being done to
promote the remodeling of a Nokia Store
. This makes the comment about amazing things at
"

your new Nokia Store

"
a great example of foreshadowing.
source:
AllThingsD