Nokia receives "absurd" 300 million Euro sales tax bill; new charges not expected to block Microsoft purchase
52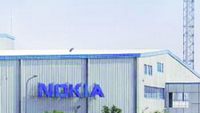 On Friday, Nokia's tax problem with the Indian government got a little worse as the Finnish handset manufacturer received a 300 million Euro tax bill ($414 million USD) from the state of Tamil Nadu. Nokia immediately called the bill "absurd." The 11th largest state in India, Tamil Nadu is alleging that Nokia handsets produced by its plant in Chennai were sold in India instead of being exported as Nokia claims.
If Nokia sold the devices in India, it would be responsible to pay taxes on the transactions. If Nokia exported the phones, there would be no taxes owed by Nokia. The latter filed a writ with the Madras High Court and a hearing is expected next week. Despite the legal issues involved, Nokia says that there should be no delay in Microsoft's purchase of Nokia Devices and Services. Nokia says that the deal will close at the end of this month, and could be announced April 2nd at BUILD 2014.
Nokia was ordered last week by the Indian Supreme Court to
guarantee the Indian government 35 billion Indian Rupees ($573 million USD) and waive some of its legal defense rights
in order to get the plant in Chennai turned over to Microsoft, which is part of the deal between the Redmond based software giant and Nokia. The factory is one of Nokia's largest handset manufacturing facilities and the Indian government had seized it
alleging that Nokia owed it back taxes on phones sold
over several years.
source:
Reuters