Nokia video shows why the 41MP PureView snapper on the Nokia Lumia 1020 is better than a DSLR
85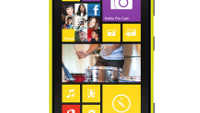 Nokia has just posted a video on YouTube that makes you question why anyone in their right mind would want to lug around a DSLR wherever they go. Huge lenses, tripods and batteries are some of the extra equipment and accessories that have to be carried from one location to another. And when you want a picture of you and your SO, you have to turn over to a stranger a complicated piece of equipment that could easily be dropped.
"
There is an easier way,
" says the voiceover announcer as we see a stranger, asked by a couple if he would snap a picture for them, reach into his pocket for the
Nokia Lumia 1020
. The video shows how the Nokia Lumia 1020 allows you to toss all of those accessories and "simply point and click". With OIS, you might not need to rely on a tripod for a stable, jitter free photo or video. And the digital zoom brings you close to the action. "
Say goodbye to the DSLR and hello to the Nokia Lumia 1020
," says the announcer as the ad ends.
The Nokia Lumia 1020 was originally priced at $299.99 at AT&T when first launched,
a price that didn't stick
. And while the camera-centric handset was the flagship Windows Phone model for a time, it has since been replaced by the
Nokia Lumia 1520
phablet, thanks to the GDR3 update which allows the latter to match the specs on top-shelf Android models.
Still, if your main focus is on photography, you can do a lot worse than the 41MP PureView rear snapper on the Nokia Lumia 1020. And it surely is a lot easier to carry around than a tripod and zoom lens.
source:
Nokia
via
WPCentral