Nokia to sell the commercial Qt business to Digia, will continue to invest in the platform
2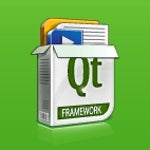 Nokia is quickly streamlining operations and trying to divest itself from non-core departments in light of its recent strategic deal with Microsoft for the
Nokia Windows Phone
.
The trade aspects of Qt, the development platform that was acquired by the Finns in 2008, are now being offloaded to a company called Digia, which will be responsible for the commercial licensing and some of Qt's professional services after the end of this month, when the deal goes through:
"
Nokia will continue to invest in developing Qt as a cross-platform framework for mobile, desktop and embedded segments, focusing on open source development and expansion, we wanted a partner who can drive the commercial licensing and services business around Qt. Digia has proven, in-depth Qt expertise, operational excellence and a keen interest in growing and improving the overall Qt community and so well positioned to expand the Qt Commercial licensing and services business.
"
Nokia had a vision to
merge the Symbian and MeeGo development
on one and the same platform - Qt - to ensure compatibility, but now that Windows Phone will be its primary development platform, it doesn't need to keep a tight grip on Qt anymore.
via
SlashGear