Nokia swings back as Windows Phone becomes Finland's most popular platform
54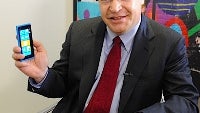 Nokia is making a comeback in its home market of Finland as Windows Phone has now become the country's most popular platform beating Google's Android and Apple's iOS, according to Market research company Marketvision.
Windows Phone scored a share of 35% of new mobile device sales, ranking first ahead of Android with its 33% and iOS with a 30% share.
The Finnish market is of course way more different than the rest of the world. Being a patriotic country, Finns take big pride in Nokia and its success and have been loyally supporting the company throughout the years. As Nokia faded out of relevance with the smartphone boom when it still made only Symbian phones however Finns turned to the iPhone and Android.
Now, though, for the first time we are seeing sales in Finland once again showing support for Nokia which should mean that Nokia is doing something right. The Finnish manufacturer however is still facing an uphill battle in the rest of Europe and quite frankly all across the globe. Google's Android is dominating sales virtually everywhere in Europe and the iPhone is the only real runner-up. Windows Phone ranks a very distant third and it has to pick up some sales volume.
"Finnish smartphone platforms in the market differ from other markets. In most other countries, the Android platform dominates the smartphone market, while in Finland the Windows Phone is taking a strong foothold due to the Nokia Lumia family,"
Market Vision chief analyst Toni Nygrén said.
Check out the full study at the source link below.
source:
Marketvision
via
WMPowerUser