Nokia shipped 1 million Windows Phones in 2011?
13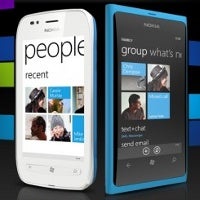 Morgan Stanley surprised us with its bright expectations for Nokia Windows Phone sales in 2012, but one little number that went a bit under the radar is its estimate for what Nokia has already shipped in 2011.
Nokia Windows Phone shipments
for the 6 weeks of 2011 have allegedly
reached 1 million units
, which is better than some analysts' expectations.
In 2011, Nokia has been selling the Nokia Lumia 800 and Lumia 710 only in limited markets, and often bundling the devices with a huge marketing push and other devices.
In related news, the Nokia Lumia 800 was the first Nokia Windows Phone to get announced and it's about to get updated soon. The update should introduce high voltage faster charging, optimizations in power consumption and enhanced performance.