Nokia shareholders file class action lawsuit against the company over Windows Phone "fraud"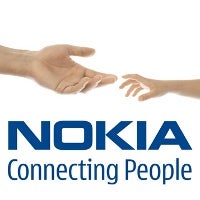 Nokia has willfully misled its investors by
falsely claiming that Lumia sales could turn around the company's position
. That's the exact accusation Nokia shareholder Robert Chmielinski used when he filed a class action lawsuit against Nokia and its highest ranking officials - CEO Stephen Elop and CFO Tomy Ihamuotila. He doesn't claim that Nokia didn't know about the risks associated with the Windows Phone transtion. Instead, he throws a heavy punch by saying that the company knew, but misrepresented reality to sell shareholders on the new strategy.
We already know about Nokia's catastrophic decline in the first quarter of 2012, and Chmielinski says that the Finnish company has misled investors all until then between October 2011 and April 2012, promising an impossible turn-around forced by WP phones.
Now, that the facts are out there, it's obvious that for Nokia's shares that are just spiraling down and for investors, this resulted in huge losses.
Chmielinski cements his point with quotes from press releases and conference talks showing that Nokia paints a bright picture to shareholders while reality gets gloomy. Other arguments include the $100 credit for the connectivity bug in Nokia Lumia 900, which also hurt the company's financials. He then goes on to accuse Elop and Ihamuotila to be
"engaged in a scheme to deceive the market."
"During the Class Period, defendants had both the motive and opportunity to conduct fraud. They also had actual knowledge of the misleading nature of the statements they made or acted in reckless disregard of the true information known to them at the time.
In so doing, the defendants participated in a scheme to defraud and committed acts, practices and participated in a course of business that operated as a fraud or deceit on purchasers of Nokia securities during the Class Period."
We don't know whether Chmielinski's lawyers can actually win this, but it's definitely a black PR spot in Nokia's yard when the company is struggling.
Robbins Geller Rudman & Dowd LLP ("Robbins Geller")
(http://www.rgrdlaw.com/cases/nokiacorp/) today announced that a class action
has been commenced in the United States District Court for the Southern
District of New York on behalf of purchasers of Nokia Corporation ("Nokia")
(NYSE:NOK) publicly traded securities during the period between October 26,
2011 and April 10, 2012 (the "Class Period").
If you wish to serve as lead plaintiff, you must move the Court no later than
60 days from today. If you wish to discuss this action or have any questions
concerning this notice or your rights or interests, please contact plaintiff's
counsel, Darren Robbins of Robbins Geller at 800-449-4900 or 619-231-1058, or
via e-mail at djr@rgrdlaw.com. If you are a member of this class, you can view
a copy of the complaint as filed or join this class action online at
http://www.rgrdlaw.com/cases/nokiacorp/. Any member of the putative class may
move the Court to serve as lead plaintiff through counsel of their choice, or
may choose to do nothing and remain an absent class member.
The complaint charges Nokia and certain of its officers and directors with
violations of the Securities Exchange Act of 1934. Nokia provides
telecommunications infrastructure hardware, software, and services worldwide.
The complaint alleges that during the Class Period, defendants told investors
that Nokia's conversion to a Windows platform would halt its deteriorating
position in the smartphone market. It did not. This became apparent on April
11, 2012, when Nokia disclosed that its first quarter performance would be
worse than expected. Nokia expected its first quarter 2012 non-IFRS Devices &
Services operating margin to fall by 3%, and projected first quarter 2012
Devices & Services net sales of €4.2 billion. It also disclosed a glitch in
its newest Windows offering – the Lumia 900. Nokia had to immediately offer
customers an automatic $100, making the phone essentially free.
As a result of this disclosure, the price of Nokia's American Depositary
Shares ("ADRs") dropped over 16% in a single day.
Plaintiff seeks to recover damages on behalf of all purchasers of Nokia
publicly traded securities during the Class Period (the "Class"). The
plaintiff is represented by Robbins Geller, which has expertise in prosecuting
investor class actions and extensive experience in actions involving financial
fraud.
Robbins Geller represents U.S. and international investors and consumers in
contingency based complex litigation. With nearly 200 attorneys in nine
offices, the firm represents more institutional investors and pension funds in
securities and corporate litigation than any other law firm in the world. Not
only has the firm obtained six of the largest recoveries in history, but the
firm has been ranked number one in the number of shareholder class action
recoveries in MSCI's Top SCAS 50 every year since 2003. According to
Cornerstone Research, the firm's recoveries have averaged 35% above the median
for all firms over the past seven years (2005-2011). Please visit
http://www.rgrdlaw.com for more information.