Nokia sells Qt to Digia: iOS, Android and Windows Phone ports coming
19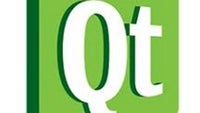 Nokia is continuing to spin off
"non-core assets"
and
has now sold its Qt open source cross-platform development platform
to Finnish software company Digia. Nokia didn't disclose the financial details of the agreement, but said it sold Qt for a "fraction" of the $150 million it originally paid for the platform.
But what exactly is Qt and why is Nokia selling it? Interestingly, Qt, that is now said to be a non-core asset that's spun off,
used to be very near and dear to Nokia's plans
to transition from Symbian into future platforms like MeeGo and into
"the next billion"
with Series 40 and Meltemi.
The Qt platform was the migration path, the open-source solution that would allow nearly 400,000 loyal Nokia developers to transition their existing Symbian apps to Nokia's own MeeGo. But also it was a way to bring real apps to "the next billion." By selling Qt and cancelling its Meltemi project, the Finns are effectively saying:
"Next billion strategy is based on Java. Period!"
Actually, those are the words of Nokia's own Qt developer Eero Penttinen.
Qt also offered a very easy way to bring applications to Android. Pause here for a second as that's important. Selling Qt to Digia basically means that Nokia is stepping one step further away from Android as the plan B, and focusing even more exclusively on Windows Phone.
On the other hand, this could good news for Qt enthusiasts. Digia is getting some of the Nokia QT stuff along with the deal, and promises to work on cementing QT's position as the leading cross-platform app and UI development framework. It will support iOS, Android and Windows Phone.
Aslo interestingly, Qt will continue to be used on some mission critical systems like VxWorks. In case you haven't heard about it, it's the platform that NASA used for its Curiosity rover!
source:
Digia
Recommended Stories