Nokia sees an opportuninity in entry-level smartphones stateside
25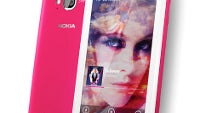 Strange as it seems, Nokia is not looking to capture the high-end smartphone market directly in the States, but rather it sees its
opportunity in entry-level smartphones stateside
. Executive Chris Weber said Nokia will concentrate on conquering the basic smartphone segment, aimed at first-time buyers. The company's US strategy contrasts with the Finns focus on the high-end with Windows Phone in other markets.
"We have to be additive to [carriers'] business,"
Weber said at Nokia World. The Nokia executive reasoned that Android for example is too complicated for the uninitiated wannabe smartphone users. In Weber's opinion, they had to download six apps to achieve the level of functionality Windows Phone offers out of the box.
Why strange you might ask? Well, it's Nokia's falling operating margins and quickly declining average selling price that allowed it to sustain its market share, but in the long-term that doesn't bring a huge profit growth opportunity.
"The company is committed through and through to the U.S. market,"
Weber reiterated. He also mentioned that Nokia is planning to make a
"significant"
investment in marketing the new Windows Phone-powered handsets to the North American customer.
Now, one thing the phone maker is still working on is
carrier support
, essential for a handset's success in the US. Verizon seems the most likely candidate as Sprint doesn't have the money after it's revealed the massive investment to get the new iPhone and carry out its network revision plan. Verizon staff was also seen at Nokia World adding more weight to such proposition.