Future Nokia phones won't be about specs, will bet on what made Nokia great in the first place
25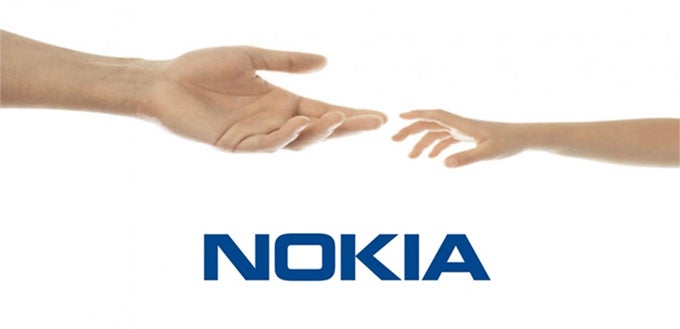 With the imminent return of the Nokia name to the mobile market, a great many people are understandably getting excited at the prospect of a lineup of Android smartphones that embodies all the qualities that once made Nokia products great — tough builds, great battery life, capable software, and top-notch cameras to name but a few — and backing it all up with cutting-edge hardware and the latest and greatest from everybody's favorite open-sourceGoogle's hugely popular mobile OS. That sounds absolutely great, don't get us wrong, and if all the recent interviews with HMD's CEO Arto Nummela serve as any indication, the Finnish startup is well aware of what made the Nokia name synonymous with quality in the past, but it's time to be realistic for a moment.
Big names come heavy with the burden of legacy, and Nokia's legacy is not one to easily live up to. Expectations are mounting amidst the rosy retrospection — memories of stalwart devices you could
"use to defend yourself"
with and other such exaggerated half-truths heavily distorted through the prism of nostalgia — and it may be to the detriment of future smartphones bearing the Nokia name.
Nokia has a chance to adapt to the current market landscape and reinvent itself. Can the fans come to terms with the many changes this entails?
The issue when it comes to Nokia is that its name was deeply ingrained in pop culture as a synonym for quality long before the advent of the modern smartphone. Its "Microsoft phase" was dismissed by the masses as a misstep, and most Nokia fans decided to hold on to fond memories of deprecated technology while waiting for Nokia to miraculously reinvent itself and become great again.


Mr. Nummela is a Nokia veteran who joined the legendary phone maker back in 1994, and we know his heart is in the right place with this new undertaking. He has promised numerous times that HMD will remain
"extremely true"
to the Nokia brand, and we are not as worried about him keeping this promise, as we are about nostalgic Nokia fans skewing his words. Close to nothing is known about next year's HMD Android phones, safe for speculation regarding supposedly mid-range devices via dubious benchmarks, but Nokia smartphones of the future may not be as cutting edge, hardware-wise that is, as many fans may be hoping.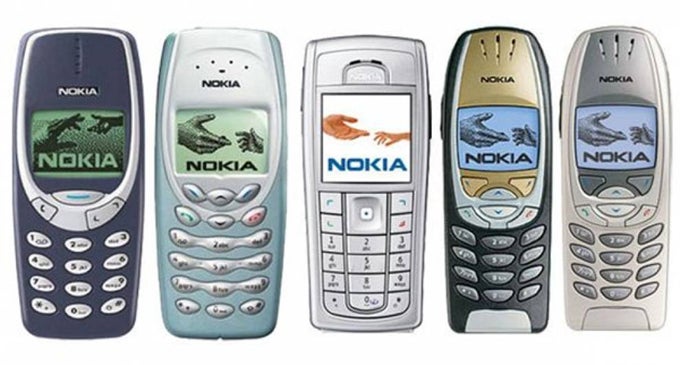 The Nokia name is kept afloat in the collective consciousness of fans primarily by rosy retrospection and nostalgia-fueled hope
A recent Economic Times interview with Nummela provides another interesting insight into HMD's vision for the future of the Nokia brand. It suggests that the company won't be chasing those extra couple of gigabytes of RAM it can throw in to one-up its competitors, or that extra little bit of processing power to flaunt in promos. If you ask us, this is an admirable and level-headed approach to things for a brand new company that carries a legendary name and it may very well work out just fine, provided the hardware is capable enough and the software is well optimized, but it's still disconcerting to a degree. In the world of Android, smoothness is often (and rightfully so) associated with higher specs, unless it is close-to-stock and aggressively optimized which isn't the case on many devices. Now, this ties us into another discussion entirely, one that is ongoing
here
, so we won't be focusing on the software side of things. Instead, let's see what Nummela has to say about the hardware of future Nokia-branded phones:
We are going to be extremely competitive in terms of the specifications and price but we're not going to be highlighting the megapixels or gigahertz. This is going to be the true Nokia entering the market again.
Although Nokia's future in India was one of the main topics of Nummela's interview with the Economic Times, it wouldn't be too far-fetched to assume that this quote may very well reflect his company's global vision for the brand. In the same interview, HMD's president Florian Seiche elaborates further on this subject, his statement squarely in line with previous promises regarding the future of Nokia:
We have the opportunity to distance from the competition, we can take a human aspect on technology. We have the brand equity and we want to leverage that to the fullest. Every product, marketing, will be true to the Nokia brand and the foundation of it. Stability, quality, reliability, and then we're bringing in innovation where it matters the most for [the] consumer, and removing the clutter. This will be seen through [the] Nokia line up coming to life again.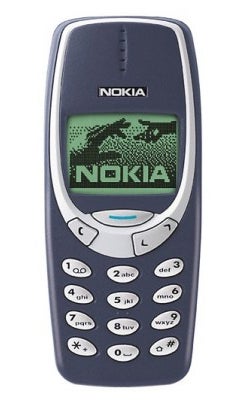 Most of us remeber this legend with the utmost fondness but can HMD take most of what made it great and rework it for the smartphone landscape of 2017? Most of the perks of this plastic colossus that is the 3310, like its fabled durability and seemingly eternal battery life, stem directly from its barebones natur
If these statements are anything to go by, then HMD is most likely planning to be the "different", but nonetheless major, new player in the mobile market. This approach is nothing new really and has worked well for other companies in the past, with Apple and Nintendo being the prime examples. However, these two companies have always worked within the favorable confines of their own proprietary software ecosystems, while betting heavily on brand equity. Nokia definitely has a lot of the latter, no doubt about it, but it will be trying to leave its mark in a market populated by aggressive competitors who are one-upping each other and bringing out the big guns every few months.
With all this said, we think that Nokia may be destined for an epic return to the mobile world, if the new undertaking is executed well and the new phones manage to successfully walk the line between old and new. It's not an easy task this, to bring a new product out that shines with its own energy and assets, while carrying the DNA of it's revered predecessors. We have faith in HMD, we are just know better than to overhype.