Nokia phones launch campaign blitz prepped for 2017
14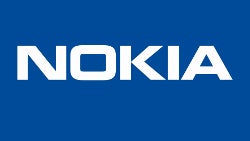 When Microsoft bought the Devices & Services division of Nokia, and then subsequently ran it into the ground, it placed a contract clause that no Nokia-branded phones can be released up to 30 months after the deal. Well, that quarantine period came and went back in September, and the Nokia logo may soon feature prominently on Android phones via a somewhat convoluted release scheme.
Back in the spring, Microsoft Mobile sold the right to use the Nokia brand to a Finnish company, HMD Global, and these guys have now hired the largest independent advertising firm in the UK - Mother - to market
upcoming Nokia phones
. As per HMD Global's chief marketing officer Pekka Rantala:
Nokia is a truly iconic, globally recognised and trusted brand. As the exclusive licensee of the Nokia brand for mobile phones and tablets, our ambition was to find a like-minded agency who grasped both the opportunity and responsibility in bringing a new product range to market. We are confident that in Mother we have found a partner who can help us do so for a new generation of consumers around the world.
The co-founder of the ad and PR agency Mother has also chimed in on the partnership agreement: "
Nokia is a brand that is known and loved all over the world. We are thrilled to be working with HMD Global as it begins this exciting new chapter for Nokia branded mobile phones
." There you have it - not only is HMD Global determined to use the Nokia brand on upcoming smartphones, but it has also hired a large ad firm to spearhead the marketing effort behind them.
The source publication says that Mother has been hired to execute a global launch campaign for the upcoming Nokia smartphones, which will be popping out in early 2017, and there will be other Nokia-related hardware announcements throughout next year. The rumors that we will see those Nokia phones
unveiled
around the MWC 2017 expo at the end of February might have some merit, after all.