Nokia may have cancelled its 8.3 inch Lumia 2020 tablet
12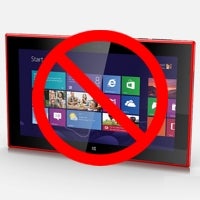 Lately, we've been hearing about a new
Nokia Lumia 2020
Windows RT tablet, which should be smaller than the already-released Lumia 2520. The Lumia 2020 (codenamed Illusionist) is supposed to pack an 8.3 inch 1080p display, thus being a tad more portable than the 10.1-inch
Lumia 2520
. But those hoping to buy this compact Lumia tablet might be in for a disappointment.
My Nokia Blog has received word from a "reliable source close to Nokia" that the 8.3-inch tablet has been cancelled. The reasons for the quashing haven't been disclosed, but they may have something (or a lot) to do with the fact that Microsoft will complete the acquisition of Nokia's Devices and Services unit early next year. Mind you, Microsoft is reportedly getting ready to launch its own 8-inch
Surface
tablet, which would make the Lumia 2020 a redundant device. Or maybe Microsoft is fearing that the 2020 wouldn't be redundant, but simply better that its 8-inch offering? We can't know for sure.
The apparent cancellation of the Lumia 2020 is in line with another reported calling off: Nokia was supposedly working on several
affordable Android handsets
, as well as a 7-inch Android tablet, but it looks like none of them will see the light of day. As always, we must take all this with the daily dose of suspicion, as nothing has been officially confirmed yet.
source:
My Nokia Blog