AT&T Nokia Lumia 900 release date, price official: arriving April 8th for $100
36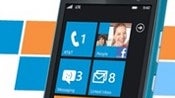 The AT&T-bound Nokia Lumia 900 release date and price are now finally official: the phone
arrives on April 8th
and carries a
price tag of $99.99
on a two-year contract making it one of the most affordable high-end phone launches recently. AT&T confirmed the details to CNET, ending weeks of speculation about the Nokia's first LTE Windows Phone handset.
Nokia hopes to draw users to its Lumia 900 and Windows Phone by setting the price tag deliberately low, and there's a lot at stake with this launch. For the Finnish manufacturer, the clock will start ticking as soon as it gets the LTE-equipped Lumia 900 to the market as analysts will be measuring its success in the key US market. The company's further outlook also seems to depend a lot on how the users react to this single launch.
Nokia is claiming its building
"true Windows Phone"
handsets, meaning that it's the only company that has fully shifted its focus to Microsoft's platform. Despite that, we haven't seen Windows Phone really catch up, and it will be an uphill battle for Nokia as both the iPhone and Android devices have a head start in the US.
The Finnish phone maker already made its Windows Phone debut stateside on T-Mobile with the Nokia Lumia 710. The handset is very affordable and at the same time it packs the same 3.7-inch display as the Lumia 800 and a very capable camera, but hasn't topped any charts.
As to the upcoming Nokia Lumia 900, it features a 4.3-inch ClearBlack AMOLED screen and an 8-megapixel Carl Zeiss lens. It's got Nokia's and Microsoft's marketing machines working to back it up, but you, the users, end up voting whether that's enough with your hard-earned dollars. How do you feel about the Lumia 900? Let us know in the comments below.