Nokia exec says that "it won't be long" before Verizon gets Nokia Windows Phones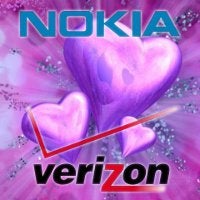 As we take a look at the
Windows Phone
selection over on Verizon's lineup, some might be surprised that there is only a single offering thus far – the aging
HTC Trophy
. In comparison, its GSM rivals in AT&T and T-Mobile offer an extensive lineup of various Windows Phones, with the two also boasting a
Nokia Windows Phone
of their own. Knowing that, some are wondering if and when will we see
Nokia Windows Phones for Big Red
?
Interestingly enough, the possibility of it happening is closer than you think, as
Nokia's very own Richard Kerris
explains in a recent interview. Presenting us with a picture perfect agenda of what's going to be happening, Kerris notes that "
it won't be long
" before we see Nokia Windows Phones making their presence known over on Big Red's lineup. Although there were no exact dates mentioned, Kerris hints that we could expect something
as soon as this fall
– and even better, they'll have something tasty in the
spring
that will have customers "
climbing over themselves.
"
No doubt, there are loyal Verizon customers that are eagerly waiting for Nokia's presence in the form of a Windows Phone 8 device, but aside from that, the interviews casts some light on the
elusive Windows Phone with PureView
. In fact, it's mentioned that this would be happening "
very soon
." Obviously, that should put a smile on a lot of faces, but it's unknown at this point who'll be getting it. Either way, it's great to know that there is a budding relationship between Verizon and Nokia.
source:
Neowin
via
Engadget