Verizon might have cancelled a Nokia Windows Phone
22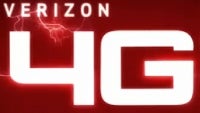 If you've been waiting for Nokia to release its Windows Phone handsets in the US, you might be surprised to find out that this could have happened earlier if Verizon didn't nix its plans to offer a Windows Phone codenamed the
Nokia Om
. The reason? The device didn't support LTE, so it was a no-show for Big Red, which is pushing hard its huge LTE, currently adopted by a mere 5% of subscribers.
Verizon Wireless should have stocked the handset in the end of January-early February timeframe. It seems now that the carrier has suspended its Windows Phone expansion, possibly in anticipation of the first Windows Phone 8 phones and Windows 8 tablets later this year. Nokia is the most likely candidate for debuting the Apollo update to Verizon customers. Sprint has also recently been tipped to hold on Windows Phone devices until Apollo.
Additionally, the announcement of the AT&T-bound Nokia Lumia 900 might have tipped the scales against a Verizon-branded Nokia device in this case. There could have been other issues as well.