Nokia and SSC Napoli unveil exclusive edition of the Lumia 520
13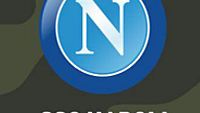 The Finnish giant Nokia and the Italian soccer club SSC Napoli have recently teamed up and released a limited version of the Nokia Lumia 520 smartphone. The personalized devices come in three different versions – white, blue and yellow, all of which flash a heavily customized back cover.
The design of all covers sports a camouflage pattern, which resembles the design of the team's secondary jerseys. The first version of the phone is called Nokia Lumia 520 SSC Napoli Limited Edition and comes in white, sporting a large logo of SSC Napoli. The covers of both other versions, the light blue Marek Hamšík Lumia 520 Limited Edition and the yellow Nokia Lumia 520 Limited Edition Gonzalo Higuaín, resemble the jerseys of Napoli's best strikers at the moment The custom devices also flash Hamsik and Higuain's autographs on their back covers.
This is not the first collaboration between Nokia and SSC Napoli. Several years ago, another exclusive Nokia, branded with the Italian soccer team's distinctive decals, was released – the 7310 Supernova SSC Napoli Special Edition.
The personalized Lumia smartphones are priced at $229 and are available at both Nokia Stores and Napoli Stores across Italy.
Recommended Stories