Nokia and Meizu will not work together on a new device, claims a Meizu bigwig
10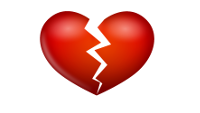 Yesterday
, we shared the rumors that Nokia might be helping Meizu with the development of new smartphone, reportedly codenamed the Meizu MX4 Pro Supreme. Despite the Meizu name at the top, it was said that Nokia will be the one choosing the hardware and the software of the joint-venture smartphone.
On the contrary, Meizu was reportedly to be responsible for the exterior design, which means that the rumored MX4 Pro Supreme would have donned some ultra-thin bezels and, as a whole, quite sleek design. The best part – rumors said that the device will not be sold solely in China.
Well, bad news for those users hoping to lay their hands on a such a Meizu/Nokia lovechild will have to stop holding their breaths. Meizu's Vice President of Science and Technology, Li Nan, quickly debunked the speculations and said that Meizu is not considering teaming up with either Nokia or any other manufacturer at the moment.
The reason for this lone-wolf strategy is, as per Li Nan's claims, that Meizu's currently quite busy with the manufacturing of its recent products, the
MX4
, the
MX4 Pro
, and the affordable
M1 Blue Charm Note
, all of which seem to be basking in a pool of popularity on the market.
In the meantime, the Foxconn-made Nokia N1 tablet is
also selling quite well
, proving that Nokia's popularity will likely not fade away anytime soon.