Nokia Xpress browser found to decrypt HTTPS traffic and get all your sensitive information, Nokia says don't worry
18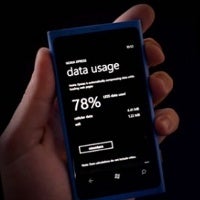 Nokia takes pride in its Xpress Brower in more affordable feature phones like its Asha devices and it is also used even on Lumia Windows Phones, mostly because it aims to offer faster browsing, but the company has kept a secret the fact that in order to do that the browser actually decrypts HTTPS website requests in what could be a dangerous privacy breach.
Basically, Nokia admitted the Xpress Browser would decrypt all data going through HTTPS connections, after Indian security researcher Gaurang Pandya signaled the alarm that traffic from his Asha Series 40 phone was being routed through Nokia's servers.
This is done to condense traffic and is similar to what other browsers like Opera Mini do. The benefit is for those with low data allowances who still want to make the most of their megabytes.
What's troubling however is the particular fact that Nokia gets to see decrypted HTTPS requests and get access to sensitive information.
"From the tests that were preformed, it is evident that Nokia is performing Man In The Middle Attack for sensitive HTTPS traffic originated from their phone and hence they do have access to clear text information which could include user credentials to various sites such as social networking, banking, credit card information or anything that is sensitive in nature."

Nokia has now replied to the allegations with the following:
"Importantly, the proxy servers do not store the content of web pages visited by our users or any information they enter into them,"
the company said.
"When temporary decryption of HTTPS connections is required on our proxy servers, to transform and deliver users' content, it is done in a secure manner.

Nokia has implemented appropriate organizational and technical measures to prevent access to private information. Claims that we would access complete unencrypted information are inaccurate."
Bottomline is you'd just have to trust Nokia. What is troubling however is the fact that unlike other similar browsers like Opera Mini, the company was up until now secretive about all of this activity happening under the hood.
source:
GigaOM