Nokia X appears on the Basemark OS database, on par with the HTC Desire 600 and... the Lumia 1520
28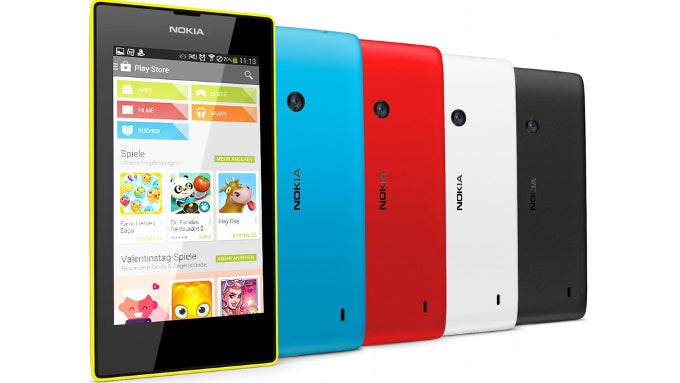 The freshly-announced Nokia X
has just landed in the Basemark OS II benchmark database, a cross-platform instrument, developed by Rightware. With an average score of 154.08 points, Nokia's first Android-powered smartphone lands on the 237th spot among 283 other contestants.
According to the Basemark OS II benchmark tool, the Nokia X appears to be strongest in the system department, in which it achieves an average score of 325.87 points. The memory performance comes second with 242.00 points; while the graphics test awards the first Finnish Android device with 128.60 points. The Nokia X scores the weakest in the web department – its result is no more or less than 55.58 points.
Based on these synthetic results, the affordable Nokia X is pretty much on par with devices, such as the
Xiaomi Mi-1s
, the
HTC Desire 600 Dual SIM
. The
Sony Xperia U
and the
Samsung Galaxy S Plus
are situated nearby, as well.
However, another Rightware benchmark tool, Browsermark, is more favorable to the Nokia X as it puts the device on the 169th place among 293 other devices. Browsermark, as its name suggests, calculates the browser performance of the tested device. According to it, the Nokia X performs in the league of smartphones such as the
Samsung Galaxy S II Plus
and the
HTC Incredible S
. Surprisingly, the
Nokia Lumia 1520
is very close – just several spots above the Android-powered Nokia.
You can check out our hands-on review of the Nokia X
here
.
source:
Rightware