Nokia RX-114 with Snapdragon 800 appears in benchmarks, possibly a Windows RT tablet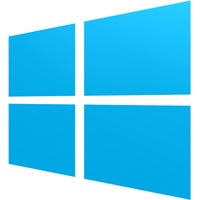 Now that's interesting. Apparently,
Nokia may be testing a Snapdragon 800 powered Windows device
as we write these very lines, if the data spotted in a recent benchmark result is to be trusted. Bearing the RX-114 model name, the device in question was outed by the GFXbench app. This, however, isn't necessarily a WP8 smartphone. Instead, the Nokia RX-114 could very well be a Windows RT based tablet currently in development. According to the listing, 1371 by 771 pixels is the display resolution of this mysterious slate, which may be quite unusual of a figure, but it comes close enough to the 1366 by 768
pixel
screen size on the
Surface RT
.
Nokia is now focused on building a Windows 8 tablet
instead of anything based on Windows RT. Sure, the Nokia RX-114 benchmark result isn't necessarily a forgery, but the device could be nothing but a scrapped prototype that someone is just playing around with.
Either way, we believe that the chances of witnessing the launch of a Windows RT tablet by Nokia are very slim. Folks who do want to own a Windows RT slate anyway, for one reason or another, might want to check
the $350 sale of Microsoft's Surface RT tablet
.