Nokia RX-114 with Snapdragon 800 appears in benchmarks, possibly a Windows RT tablet
18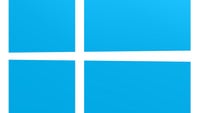 Now that's interesting. Apparently,
Nokia may be testing a Snapdragon 800 powered Windows device
as we write these very lines, if the data spotted in a recent benchmark result is to be trusted. Bearing the RX-114 model name, the device in question was outed by the GFXbench app. This, however, isn't necessarily a WP8 smartphone. Instead, the Nokia RX-114 could very well be a Windows RT based tablet currently in development. According to the listing, 1371 by 771 pixels is the display resolution of this mysterious slate, which may be quite unusual of a figure, but it comes close enough to the 1366 by 768 pixel screen size on the
Surface RT
.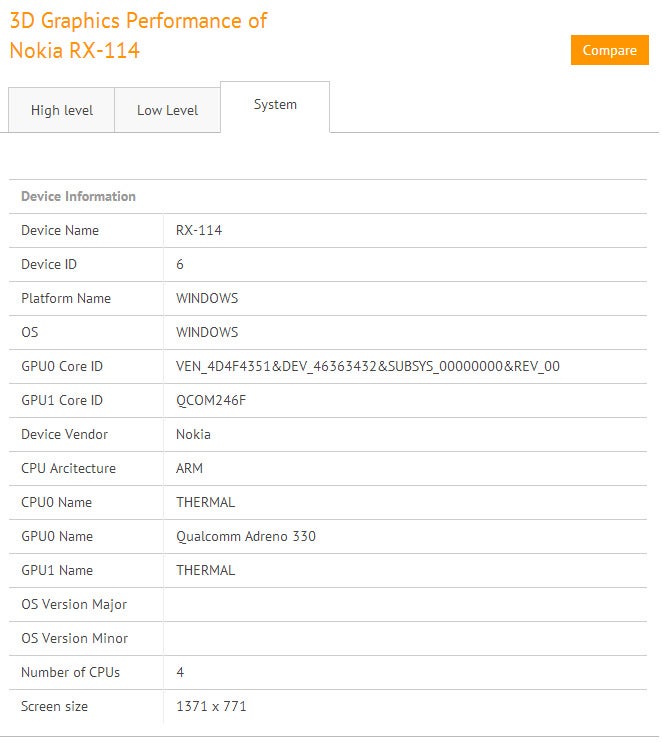 Nokia RX-114 on GFXbench
Yet something tells us that if the Nokia RX-114 really is a Windows RT tablet, then its launch is far from guaranteed. For starters, Windows RT tablets are selling poorly, which is why many manufacturers have already abandoned their plans on releasing new devices running this variant of Microsoft's OS. On top of that, we're hearing that
Nokia is now focused on building a Windows 8 tablet
instead of anything based on Windows RT. Sure, the Nokia RX-114 benchmark result isn't necessarily a forgery, but the device could be nothing but a scrapped prototype that someone is just playing around with.
Either way, we believe that the chances of witnessing the launch of a Windows RT tablet by Nokia are very slim. Folks who do want to own a Windows RT slate anyway, for one reason or another, might want to check
the $350 sale of Microsoft's Surface RT tablet
.
Recommended Stories