Nokia N9: A savior or delusion
60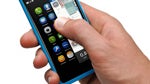 So, Nokia finally announced its MeeGo-powered
N9
and all of a sudden we're getting all the more excited about the phone, the OS and the company's future as a whole. After today's announcement, we don't doubt that many have already gotten their hopes high for the Nokia N9. While this might be justified indeed, we wouldn't rush it just yet. There are still too many questions that need to be answered, before we know if the Nokia N9 will be ready to serve its purpose as a contemporary feature-packed high-end smartphone (that's what we want, right?), or simply turns out to be a sweet delusion with its attractive unibody construction and competitive spec sheet, but sub-par user experience.
All-touchscreen concept
It goes without saying that what has helped build most of the interest in the handset is its concept of having absolutely no keys to clutter the front. It's just you and that 3.9" AMOLED touchscreen. This, of course, makes the handset look somewhat innovative and intriguing, and we're totally in for it. Whether navigation will be comfortable though is another story. It depends on how it'll be implemented with the interface of the MeeGo OS. From the available demos so far (not much info), we can only say that it looks mostly straightforward. Whether this will be the case with the finalized product still remains to be seen.
The screen
plays a vital role when it comes to the positioning of the device on the market. In that aspect, the Nokia N9 seems well-prepared to us with its 3.9" display, which is pretty close to what some of you recently quoted as their
most desirable screen size
. We also find 3.9 inches to be a good balance between size and comfort. Nokia has been opting for AMOLED tech in its high-end smartphones ever since the
N8
, and we wouldn't blame it for the most part. AMOLED screens are indeed pretty impressive with their popping colors and high contrast levels, so the Nokia N9 is surely being competitive by counting on this particular screen technology.
One thing we should all be thankful to MeeGo for is that it finally brought Nokia out of the 360x640 world. The N9 will sport a contemporary
resolution of 480x854 pixels
, but it should be noted that for this screen res to stay relevant (at least in the high-end world), the handset should be released right about... now. Or at least very soon, because qHD phones are already popping up here and there.
We wouldn't waste time discussing the device's build and execution. Nokia has showed us many times that it is capable of crafting beautiful and unique-looking handsets, and as it seems it won't disappoint us with the N9. It's not the hardware that we're uneasy about though, it's the software.
MeeWhat?
We are always getting excited upon hearing about a new mobile operating system that is gearing up to enter the fight. The more, the merrier, right? Plus, if the platform is good, chances are it will be able to gain some user adoption, as well as the attention of developers, and there you have it – more competition to speed up evolution. Unfortunately, up to this point, we've seen too little from MeeGo. We don't know what to expect. Sure, we saw the video demos, showing Nokia's implementation of the OS, but they hardly touched on the capabilities of the platform. From a design standpoint, it goes for a different approach. There seem to be no widgets on the homescreens, but instead, a lot of accent has been put on notifications and multitasking. Only when we get to use the phone, we'll know if this idea is working. What bothers us is that even on that official demo video, the interface is clearly not silky smooth, encountering some slight lag here and there. But if you'll be introducing an entirely new OS, which will be competing with the likes of iOS, Android and WP7, you better take things to the next level, not a step behind the competition. Anyway, we hope this will not be the case by the time the Nokia N9 launches.
One of the biggest issues
with young platforms is the limited app support they have. Although we don't have any far-fetched hopes here, we do acknowledge the fact that a good part of the basics seem covered with MeeGo. It is expected that at launch time, the available app catalog will include fundamental titles like Skype, Facebook and Twitter, as well as some other goodies like AccuWeather, Foursquare, Vimeo, AP Mobile, Wi-Fi Hotspot app, Angry Birds, Galaxy On Fire 2 and Real Golf. Others will also be on board, of course. It won't be enough in the long run, but it looks like a decent start.
Seeing the audience's
excitement and positive reaction
to a new product by a manufacturer that is clearly struggling is indeed inspiring. Could it be that not WP7, but MeeGo is Nokia's future? And is it too late for the company to make a U-turn and get back to developing a MeeGo-powered portfolio? And why not, after all, Samsung managed to sell a few million units of those bada handsets. So why would Nokia, with its widely-recognized brand, be unable to introduce its own platform and manage to position it successfully on the market?
However, those are all questions we can't answer yet, although we wish we could. The still leading cell phone manufacturer by volume wasn't kind enough to reveal a specific release date for the N9, only said it's to launch later this year. But we hope Nokia execs are well aware that timing is of vital importance now more than ever, since considering the pace at which the industry is moving, the hardware they've come up with may soon be considered somewhat obsolete. Not once we've seen Nokia unveil strong products hardware-wise, which, unfortunately, have appeared tired and weak on the market, due to long delays. Here's for hoping that won't be the case this time. At best, the N9 will hit the shelves
within a month
, as one unofficial rumor implies, and thus appear as a surprising move in a market that still remembers who Nokia is. At worst, it will come in time for the Holiday season and will likely remain unnoticed in the storm of superphones that will be spreading the iOS and Android love all over the world.
Will the Nokia N9 play the role of a
savior for the company
, or will simply turn out to be a sweet delusion, an image of reality that will never be? As you can tell, it depends on too many factors, but all that are still well within Nokia's reach. We do presume it will still remain focused on Windows Phone 7, since it's obviously the safer way to go (or at least it seems so), but who knows, an unexpected turn of events might very well await right around the corner. What do you say?
Recommended Stories