Nokia Music rebranded to Nokia MixRadio
12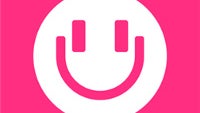 Nokia Music, the music player app with streaming capabilities, has received a huge overhaul and is now known as Nokia MixRadio, underlining the free streaming option and basicly saying it can turn into your personal radio station.
Nokia MixRadio now comes with Play Me, an uninterrupted music stream tailored personally to your tastes. By thumbing up and down songs you get to direct what will end up in your playlist in the future as the system starts to better understand your taste in music. You can also easily share music with your friends on Facebook, Twitter and via SMS.
MixRadio also keeps all the features we've previously seen in Nokia Music like the 'my music' song catalog breaking down your music collection by songs, albums and artists, as well as the MP3 store, the possibility to create a mix and even save it for offline listening. You can also check out nearby gigs.
Nokia MixRadio, just like Nokia Music, remains an exclusive apps for Lumia devices.
Recommended Stories