Nokia Lumia Icon unboxing and hands-on
46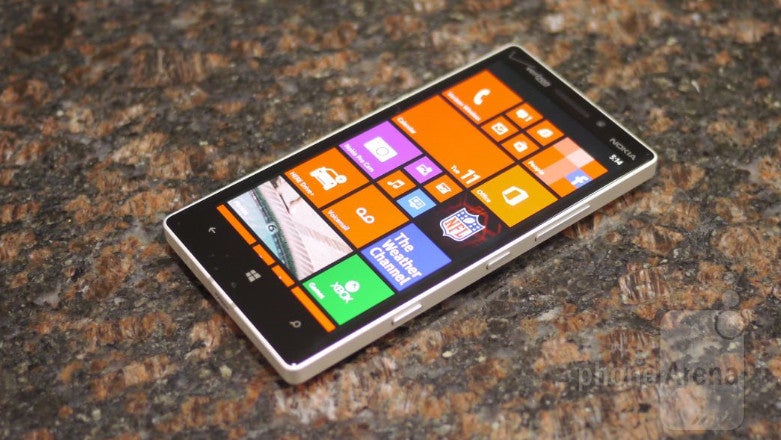 NOTE: This isn't an unboxing of the retail Nokia Lumia Icon box that's going to be sold to consumers. What we're dealing with here is the special packaging that's send to media outlets!
It's not every day we're delivered a phone that's encased within a Pelican storm case, so you know it's something serious. So when our eyes feasted on it for the first time, our interest was instantly piqued upon its arrival – more so when the water tight case has the word "
ICON
" splashed right across the top of it. Needless to say, we were totally taken by surprise by all of grandeur, especially when it's following after the Lumia 1520.
We're baffled by the packaging! It's like something super rare or expensive were being transported, but as a whole, we're thoroughly impressed by the whole presentation. Unlocking the gigantic thing, which we might add has some serious weight to it, we're instantly greeted to a foam padded compartment. In addition to the handset in question, the package included a pair of hot rod red Monster Purity Pro headphones. And of course, all the typical documentation, charging cables, and wall adapters were found inside as well.
Strangely, as we dug deeper into the Pelican storm case, we began to realize something else was supposed to happen upon opening it for the first time. Removing all of the padded foam, the interior of the main compartment is lined with what appears to be LEDs – with wires that ultimately led to us uncovering the battery compartment. From the looks of it, the outline of the case was intended to glow in a fashionable Verizon red color, to accent the unboxing process of course.
Placing our attention on the phone, we'll quickly say a few things after checking it out briefly. First, it follows similarly to the Lumia 925 from before, as it sports a sturdy metallic frame around its sides – though, the phone as a whole seems boxier. Secondly, it features a sharp 5-inch 1080p OLED display with ClearBlack technology, which beats the Lumia 1520 when it comes to pixel density. And lastly, unlike the 1020 and 1520 before it, the Lumia Icon's 20-megapixel PureView camera is flush with the surrounding surface.
Will it live up to be an icon? We'll surely find out if it can achieve that status as we test it out further for our in-depth review. In the meantime, though, you can check our video below to see step-by-step unboxing process.