Nokia Lumia 900 teardown exposes $209 worth of parts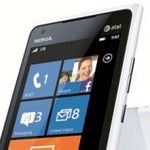 Want to see what exactly makes the
Nokia Lumia 900
tick? So were the folks at
iSuppli
, who got a hold of a unit and gave it a full-fledged teardown treatment. It turns out that the smartphone is made out of about
$209 worth of components
, or approximately $240 less than what it costs off contract. Also, the teardown reveals that the smartphone relies on tried and tested components, instead of going for the most advanced parts available today.
But given how efficient the Windows Phone platform has become, especially after the
Tango update
, there isn't necessarily anything wrong with that. As a matter of fact, a Windows Phone handset can run perfectly smooth on a single-core Qualcomm processor and with only 512 megabytes of RAM.
And in case you are wondering, there
is
one top-of-the-line component used in the Lumia 900, namely the gyroscope chip, which is used to determine the physical orientation of the device. The chip used is made by ST Microelectronics and is the same one used by Apple for the iPhone 4S.