Nokia Lumia 822 for Verizon leaks with rounded corners
28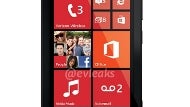 Fret not, Verizon subscribers, you are getting a Nokia Windows Phone 8 gizmo this season, as the
Lumia 822
just leaked in a picture. While it might not be the
Lumia 920
monster, the 822 is a nice midranger derived from the
Lumia 820
, but with seemingly more rounded corners, and
Verizon branding
, of course.
The device is
codenamed Nokia Atlas
, and should sport a 4.3" WVGA AMOLED display with the
new ClearBlack tech
for better outdoor readability, 1.5GHz dual-core Snapdragon S4 chipset with LTE connectivity, 1GB of RAM and 8MP camera on the back with LED flash.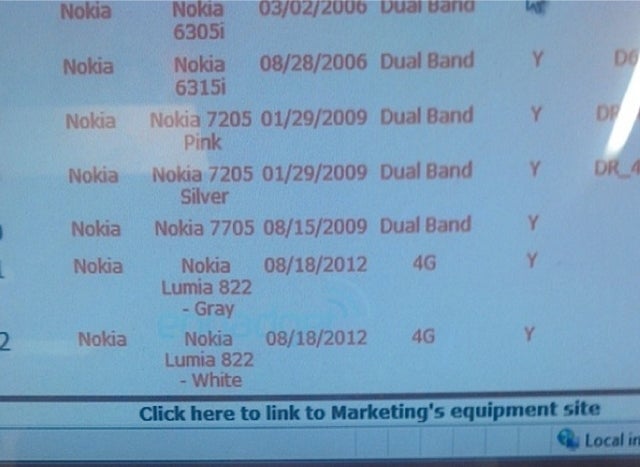 The Lumia 822 should also sport those
interchangeable back covers
that add different functionalities to the phone, like ruggedness or wirelesss charging, and
Nokia added a few scoops
recently about the international version which should hold true for Verizon's 822 variant as well:
The NL 820 supports 64 GB microSD cards.
The battery needs to be removed to insert or replace the card.
The screen is not Gorilla Glass, but is scratch resistant.
The snap-on covers made the device both Uni-body, which is good, but also versatile, for example adding wireless charging or a rugged shell.
The camera is module is the same as the Nokia Lumia 900, but features a new software experience which is "greatly improved and new"
Nokia is "looking at the possibilities" of a standby clock on the screen when the device is sleeping.
The rugged case did allow Nokia to address different channels such as both consumer and business with the same device.
Nokia did not comment whether future devices will also have wireless charging.
Nokia may look into a rugged shell with wireless charging included.
Nokia could not talk about delivery dates, pricing and availability yet.
They were able to have better battery life on the NL 820 despite a smaller battery due to the Snapdragon S4 engine with improved power management capabilities and also Nokia know-how & expertise on the power management.
They hopes to leverage the fact that Qi wireless charging is an open standard, but could not comment on 3rd party plans.
The NL 820 has a WVGA screen due to "much better readability for our consumers on the display size and due to the fact that the performance, mainly FPS, is something amazing in the new Lumia 820 OLED display with that specific resolution."
The NL 820 screen features Nokia's ClearBlack display and other Nokia specific features like Sunlight Readability Enhancement.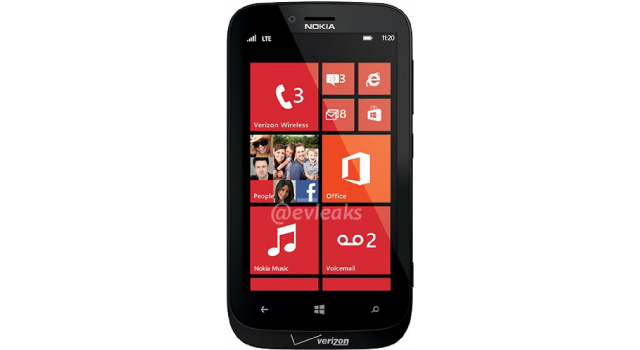 Well, the WP8 high-end section on Verizon seems to be all with
HTC Windows Phone 8X
for the taking, but if you don't want to break the piggy bank, and still sport a nice Lumia device with free offline navigation and speedy processor, the Lumia 822 is right up your alley, depending on the final contract price, of course.