Nokia Lumia 635 promo shows Siri users requiring group therapy
30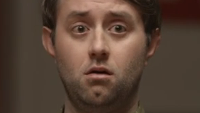 A hilarious two minute promotional video from Microsoft, shows a small number of men and women sitting through a group therapy session. The topic appears to be about failed relationships. "
She doesn't understand a (bleeping) thing about me
," volunteers one member of the group. "
Her hanging out with celebrities, acting all cool and stuff. I wanna be a part of stuff
." One of the girls sitting in the session says, "
When I ask her for something, it's the same old story. I'm sorry. I don't understand
."
As you might have guessed by now, this group is not discussing normal human relationships. This group is comprised of Siri users. "
I just feel like I have to think of everything...an occasional suggestion would be nice
," complains one female user of Apple's voice activated virtual personal assistant.
All of a sudden, the topic turns to Cortana, and all of the good things that members of the group have heard about Microsoft's personal assistant. "
Cortana picks up on your likes and adapts with you
," says one female group member. We won't give away the ending, except to tell you that it involves a joke about Siri.
The clever spot was produced to promote the
Nokia Lumia 635
, one of the new Windows Phone handsets that can be purchased with Windows Phone 8.1 pre-installed. In the states, that means Cortana is available for you to use right out of the box.
source:
Nokia