Nokia Lumia 635 launched in the UK, it's not as cheap as you'd expect
18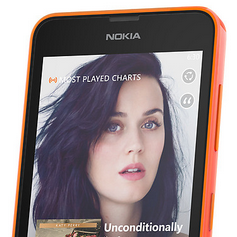 The
Nokia Lumia 635
is the cheapest LTE-capable Windows Phone handset ever, but it looks like it costs a bit more than you'd expect in the UK.
There are at least three major UK retailers that are currently selling the Lumia 635 without contract. Carphone Warehouse is offering the handset for £129.95 plus a £10 top-up on Pay As You Go, while Clove and Unlocked Mobiles are selling the smartphone unlocked for £149.99 and £144.98, respectively. Each of these prices means over $220. Considering the fact that an off-contract Lumia 635 will be soon
available in the US for just $99
, British customers might feel a bit disappointed at the thought of having to pay a lot more for it.
Pricing differences aside, the Lumia 635 seems to be a pretty good entry-level handset. Its features include Windows Phone 8.1 (without Cortana for the UK at the moment), a 4.5-inch IPS display with 480 x 854 pixels, 5MP rear camera, quad-core Snapdragon 400 processor clocked at 1.2GHz, 512MB of RAM, and 8GB of expandable internal memory.