T-Mobile is the first in the U.S. with the Windows Phone 8.1 powered Nokia Lumia 635
16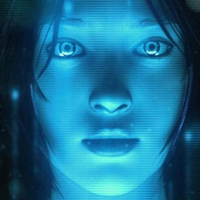 T-Mobile has announced on Tuesday, that it will be the first carrier in the U.S. to offer a Windows Phone 8.1 flavored handset. Starting on July 5th, the T-Mobile branded
Nokia Lumia 635
will be available through the Home Shopping Network to pre-paid Simple Choice customers. Starting July 9th, the Nokia Lumia 635 will be available via T-Mobile's website for $0 down with $7 due each month for 24 months. To obtain that pricing, buyers must be a post-paid Simple Choice subscriber.
Starting July 18th, the Nokia Lumia 635 will be available at MetroPCS stores and via its website, offered at a promotional price of $99. Two days earlier, the phone will be on the shelves at T-Mobile, at the same price. The carrier says that the model is the sequel to the extremely popular
Nokia Lumia 521
. T-Mobile customers with the Lumia 521 and the
Nokia Lumia 925
will have their phones updated to Windows Phone 8.1 via an OTA update later this year.
"We are thrilled to partner with T-Mobile to bring the Lumia 635 to the U.S. market and to T-Mobile customers for the first time "With high-end features, hundreds of thousands of apps available through the Windows Store plus the latest Windows Phone 8.1 experience and Cortana, the Lumia 635 is undoubtedly one of the best affordable smartphone available today."-Matt Rothschild, Head of North America Sales, Microsoft Mobile Devices
With Windows Phone 8.1 pre-installed on the Nokia Lumia 635, buyers of the handset will get to experience personal assistant Cortana along with the new Action Center, which shows activities and notifications. And the Lumia 635 is pre-loaded with the apps you want, like Microsoft Office, Skype and OneDrive.
source: T-Mobile