Nokia Lumia 520 helps the Finnish OEM score a 10% share in the UK
17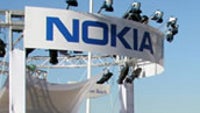 Even though the
Nokia Lumia 520
is a low-end device, or maybe because it is, the model has been a hot selling item for Nokia. The variant of the phone branded with the T-Mobile name, the Nokia Lumia 521, has been such a big winner in the states that it sold out at HSN,
T-Mobile
and
Walmart
. In Europe, the Nokia Lumia 520 has helped the Finnish based OEM account for a
10% market share
in the U.K. According to Kantar WorldPanel, this is the highest share of the U.K. smartphone market that Nokia has owned since April 2011. More on that below.
The Nokia Lumia 520 accounts for 12.4% of Windows Phone handsets used in the U.K. putting it behind the
Nokia Lumia 800
(16.1%) and the
HTC 8S
(12.8%). Times are tough all over and the U.K. is no exception. The high end
Nokia Lumia 920
was able to capture just 9.6% of the Windows Phone market, swamped by some of the lower cost models.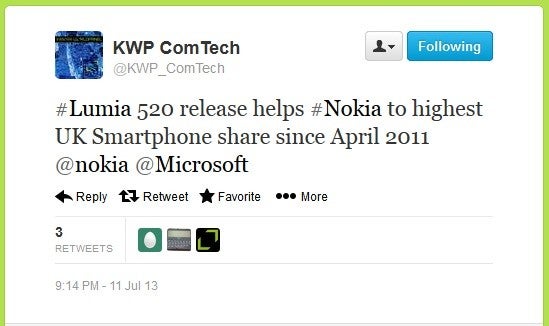 Nokia is on the rise in the U.K.
The last time Nokia had over 10% of the smartphone market in the U.K. was in 2011 when Symbian had an
11.7% share
of the U.K. market followed by 10.7% in June 2011. Now that Symbian's take of the smartphone market in the region is down to .1%, Nokia's market share is a valid substitute for Windows Phone which means that Microsoft's mobile OS is picking up steam in the U.K., although it is well behind Android which has collected the lion's share of smartphone buyers on the continent. According to Kantar WorldPanel's stats for May, the latest data they have released for the area, Android owns 56.6% of the smartphone market followed by the 29.9% belonging to iOS and the 7.8% belonging to Windows Phone. That is up from the 4.1% that Windows Phone owned in May 2012.
source:
Twitter
,
NokiaPowerUser
via
WMPoweruser