Nokia Lumia 1020 Preview
90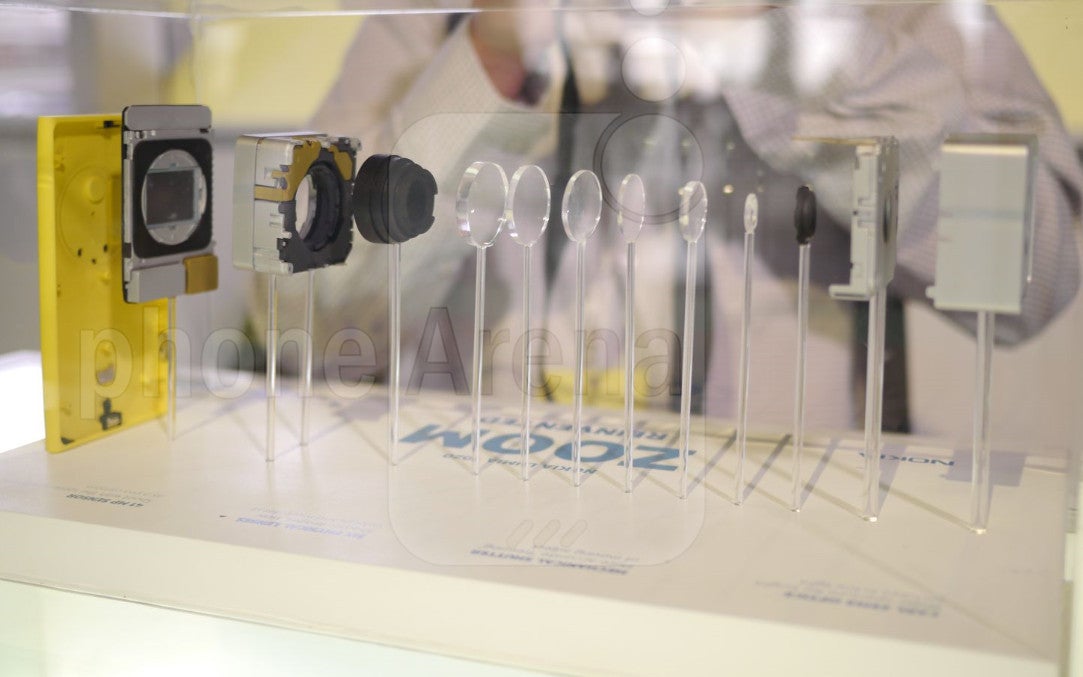 Introduction:
Here, we, go! Nokia finally unveiled what we were all waiting for at its high throttle event in New York City, with a lot of pizzazz, style, and special effects of course – something that's befitting of a smartphone that's meant to be the company's flagship for this year. Diving right into it, the
Nokia Lumia 1020
faces a lot of stiff competition in the landscape, a growing stable of devices that's constantly redefining the spectrum.
However, as they've clearly detailed at the beginning of its fancy event, we're a society that's bent on capturing every living experience through photos and videos. With that in mind, that's exactly what the
Nokia Lumia 1020 intends to excel in
– thanks mainly to its mind-boggling
41-megapixel PureView camera
, which carries along an insane arsenal of high-tech hardware and wizardry to essentially make it the most powerful camera to grace a smartphone. Most people probably wouldn't fancy over its camera specs, but for those who are serious about it, they'll be astounded by how much more comprehensive it is from its nearest competitor.
As much as there's big hype around its camera taking prowess, it still needs to be riding on high gear in order to stand a chance in a market that's dominated by the likes of the iPhone 5, Samsung Galaxy S4, and HTC One. The harsher critics might view this as yet another do-or-die scenario, seeing that Nokia's presence amidst the smartphone landscape is still filled with uncertainty.
Display:
You'd think that a new flagship device like this would be graced with a new display, one that would normally be associated with any successive device – like a bigger and higher resolution screen. Sadly, that's not the case here, as the Lumia 1020 is sporting a display that is nearly the same as the one used by the Lumia 920 from last year. To be more specific, it's a
4.5-inch 768 x 1280 (WXGA) PureMotion HD+ AMOLED
, which on paper is almost identical to its elder sibling (save for it being an AMOLED panel this time). Certainly, we're a little bummed by that revelation of course, especially when we're talking about a device that's trying to compete against others with 1080p resolution, but it's nonetheless good enough for most things. Seeing that it's based on AMOLED technology, you get that
dark black color
without any milky tones to it, and
saturated colors
that undoubtedly splash on that wow factor from afar. From what we notice, the screen's clarity is maintained at all viewing angles too.
And just like before, it's
super sensitive
too, so you'll be able to interact with the display while having gloves on. Topping things, it's soundly protected by Gorilla Glass 3, which should no doubt give it plenty of protection. As a whole, though, we feel that Nokia could've upped the ante somehow, but then again, there are still limitations seen with Windows Phone 8 when it comes to screen resolutions. It's not Nokia's fault, but rather, it's an operating system limitation that's preventing this one for making the jump up. Regardless of that, the display complements the handset's striking design.
Design:
Whereas we were expecting something more with its display, we didn't think that Nokia would stray from the design language of its previous Lumia devices. Frankly, we're astounded the most to find that this beefy camera packing smartphone doesn't blow up in size, because really, we were thinking it was going to go in the complete opposite direction by being a beastly thing – like the chunky
PureView 808
. Although it's nowhere as insanely thin as other flagship devices, the 10.4mm thickness of the Lumia 1020 is indeed surprising.
Holding it, our hands are able to comfortably wrap around its
unibody polycarbonate frame
, seeing its sides are rounded and hug our hands perfectly. As always, the construction with this is fantastic too, as the combination between its
sturdy feel
and weight gives it an overall solid quality. Despite our admiration, the design could've been treated to something more too – like that aluminum frame found with the Lumia 925. Nevertheless, people will appreciate that this is going to be available in black, white, and yellow. The latter of the three colors, of course, is probably the most polarizing of the bunch, but it would've been better if it received the same color options as the Lumia 920.
Checking out every little inch of real estate on the handset, it's packing all the same buttons and ports found with other Lumia smartphones. On the right edge, all of its physical buttons line up squarely together – and they're all distinct to the touch and offer tactile responses. These include the power button, volume control, and two-level shutter key. As for the rest, it features a 3.5mm headset jack, noise-cancelling mic, microUSB port for charging/data connectivity, and SIM slot.
Flip it over to its back side, we're greeted to the handset's main attraction – its
41-megapixel PureView camera
. True, a lot of its notoriety is probably attributed to the 808 PureView, but there are even more high-tech goodness packed into this camera. Specifically, it features a backside illuminated 1/1.2" sensor, 3x lossless zoom, six-element lens with ZEISS optics, LED & Xenon flashes, and a second-gen optical image stabilization suspension. Needless to say, it's an extensive set for any smartphone, but we're still curious to see how it fares – we'll talk more about our initial impressions later. In order to have a camera of this caliber, the compromise is made in that it produces a
noticeable hump
to the frame of the handset. It's not terrible, seriously, but it's nice to find that there's a cover over the lens to protect it – albeit, it opens up when the camera app is launched.