Nokia Asha 501 gets WhatsApp for free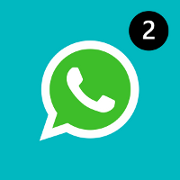 The popular messaging service WhatsApp is now available as a free download for the budget Nokia Asha 501 feature phone. However, before you can use the app, you will have to install an OTA update, which will be available for the Asha 501 some time this week.

WhatsApp is extremely popular, because it is a cross-platform messaging app that uses your data or Wi-Fi connection in order to send free messages to other WhatsApp users. Yet, annual subscription to the service will cost you $0.99 after the first year, which is free. Apart from this fee, messages sent via WhatsApp are free, provided you have an adequate mobile data plan and don't exceed any data limits. WhatsApp supports not only simple text messages, but picture, video and voice ones as well. When installed, the app will integrate itself in the Nokia Asha software platform and will push notifications when a message is received.