Nokia 800 and Sea Ray might be two different Windows Phone handsets
17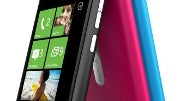 It was only a few days ago when we were examining Elbert Perez's game stats page under the microscope. Back then,
the Nokia 800 had managed to find its spot in the developer's database
, and it seemed logical to assume that the Nokia Sea Ray was hiding behind this three-digit model number. Things have grown a bit more complicated since then, however, as now both the 800 and the Sea Ray stand next to each other in that very same chart leading us to believe that we are actually dealing with two different devices.
So, is Nokia getting ready to release not one but two Windows Phone handsets this year and is the manufacturer already testing them before their debut? We know that the Sea Ray is scheduled for release in 2011, but the rest of the Nokia Windows Phone gang is not likely to hit the market sooner than 2012. On the other hand, the year's end seems to be far enough to allow for another Mango-flavored smartphone to roll out of Nokia's workshop.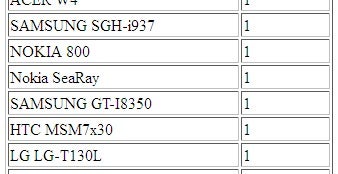 The Nokia 800 and Sea Ray both listed on Elbert Perez's game stats page
Still, there might be another explanation for this mystery. The Nokia 800 and the Sea Ray might still be one and the same with the former being a final model of the device and the latter being merely an early prototype. After all, the manufacturer announced that
it will start using numbers again
when naming its hansets, and the Sea Ray moniker is nothing but a code name.
This, of course, is just a guess so it would be wise taking it with a grain of salt until further details emerge. If you would like to make your own prediction as of what the Nokia 800 will be, feel free to do so by dropping a comment below.