No tethering or Wi-Fi hot spot for Motorola DROID after Froyo upgrade?
22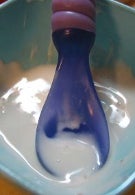 Sad news for owners of the Motorola DROID. Even after the Android 2.2 upgrade expected to come to the device this week, limitations with its hardware will prevent the phone from tethering capabilities and from functioning as a Wi-Fi mobile hot spot. Both of those features were considered to be part of the Android 2.2 upgrade, but a Verizon Spokesperson, Brenda Raney, sent a e-mail to Phonescoop that said, " "The Droid by Motorola doesn't have [the] hardware to support a Mobile Hotspot. With tethering there is no Connection on the PC side that will allow you to tether the device so the answer is that option isn't part of this update."
Raney also noted that the Android 2.2 upgrade will be first send out to a few DROID users to make sure it works correctly. Once it has been determined that everything is running smoothly, the rest of the OTA upgrade will be sent out in phases and Motorola DROID owners will get a bump up in speed thanks to the J-I-T compiler, Flash 10.1 support and other goodies.
Motorola DROID Specifications
|
Review
source:
Phonescoop