No marketing might mean zero revenue for app developers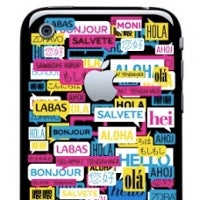 The brief figures out of a fresh study on developers and app success, tell it all about how important app marketing is in today's overcrowded industry, but suspiciously come from a company selling mobile marketing. Conflict of interests? Most obviously, but we'd still check out their numbers with interest (and a huge grain of salt):
- 91% of developers theoretically believe that marketing is a key to their success, BUT:
- 52% of developers are allocating $0 dollars for marketing of their apps
- 52% of devs spends 5% or less of their time promoting their creations
- some 80% of developers can't get enough income to even support a business.
The big "surprise?" 12% of developers currently can brag about revenues of $50,000 or more. And that's not a coincidence but a solid marketing budget of nearly $30,000 and 14% of their time spent on marketing.
There you have it, a marketing lesson learnt. Still, you'd need to have a quality app, and if not all the marketing in the world won't help. Do you agree with the survey's results? How important you thing is marketing to app success? Sound off below.