No Android 4.0 update for LG Optimus 2X says tweet from LG Canada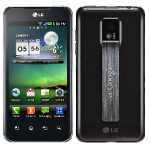 While the American version of the LG Optimus 2X., known as the T-Mobile G2X,
had been discontinued in January
it
still received an update to Android 2.3.4 in April
. And that will be the end of the line for the handset which at one time
epitomized the latest and fastest of the new breed of dual-core smartphones
. Prior to its launch, when a
video showed the LG Optimus 2X kicking the mobile Safari browser on the Apple iPhone 4 twice
, it generated a buzz that hadn't been seen over an LG phone since the LG Voyager.
claimed it was just heavy demand
, but it was a bad sign for the future of the device. Soon, the dual-core processor became
standard equipment on smartphones
and quad-core handsets started to be the new cutting
edge
models.While the T-Mobile G2X had ridden off into the sunset with Android
2.3
.4, there was still some hope that an Ice Cream Sandwich update would somehow be released for both the U.S. and overseas variants.
But LG Canada put a kibosh on that way of thinking after responding to a tweet asking if the model was getting the Android 4.0 update. The message from LG Canada, which seemed to reference a previous statement made about an ICS update for the phone, made it clear that there will be
no Android 4.0 update for the LG Optimus 2X
. We imagine that this will also cover the T-Mobile G2X as well. The phone originally launched with Android 2.2 Froyo and will apparently end life with Android 2.3.4.
source:
TheVerge
via
AndroidAuthority