T-Mobile G2x finally getting officially updated to... Gingerbread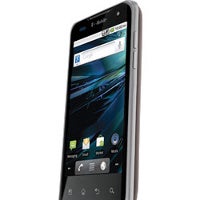 The
T-Mobile G2x
, released internationally as the LG Optimus 2X, is finally getting updated to Android 2.
3.4
Gingerbread, and while it's never too late for an update, in times where most dual-core handsets get Android 4.0 Ice Cream Sandwich it's almost comical how much time it took LG and T-Mobile to do this.
The G2x will get over the air update in batches until May 14th, and if you happen not to have gotten updated you can go and download the update directly from LG's website after that date.
The Gingerbread update not only brings a more contemporary version of Google's platform to the handset, but it also solves the random reboot problem the G2x has been suffering from.
And while it's not ICS, it's a decent way for the T-Mobile G2x to age and go into oblivion as quad-core handsets take over.