This is what Pokemon Go will look like on your smartphone
17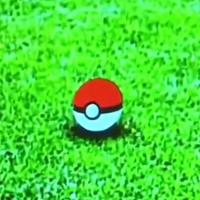 Pokemon Go is a game for the kids who grew up playing the Pokemon RPG only to be chastised by their parents for playing. "Don't you know those monsters aren't real?," they might have said. But with Pokemon Go and Augmented Reality, Pokemon is real. After all, those pocket monsters do appear on your smartphone's screen. We first told you about this last September
when the game was first introduced
.
Pokemon Go is produced by Nintendo and Niantic Labs, and would be Pokemon masters use their Android or iOS smartphone to find where the creatures are hiding out among their surroundings. Players can also purchase a wearable in the shape of a Pokeball (what else?) which flashes and vibrates when there is a Pokemon around them.
If you ever blew out the candles on your birthday cake after wishing that Pokemon were real, guess what. Your wish has come true.You will be able to catch, trade and battle Pokemon. There is no word on when tand where the game will be available.
At SXSW, Niantic CEO John Hanke led a panel which used a big screen to show off images of Pokemon Go on a smartphone. Someone managed to take a video of the game in action, and posted it on YouTube. You can check it out by clicking on the video below.
source:
EricF
via
Engadget