Nexus 9 demand is so high that HTC needs to expand its production capacity
21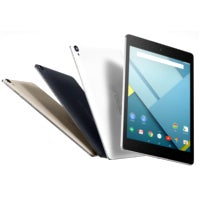 HTC North Asia president Jack Tong spoke at a product launch ceremony in Taipei recently, where he revealed that demand for the
Nexus 9
has been surprisingly high and HTC is currently expanding its production capacity, in an attempt to keep up with orders.
HTC did run a Hot Deals promo this Tuesday, which offered "
several hundred
" Nexus 9 units at a 50% discount. Apparently, the influx of orders was so large that HTC's servers started experiencing load-induced issues. None the less – the tablets were
sold-out and gone
by the end of the day.
We don't know if this sale had anything to do with Mr. Tong's announcement, but apparently, the Google-branded slate is so popular that HTC is thinking about
launching its own tablet
next year, which says something, as the company's
last produced tablet
came out back in February 2011 and wasn't really successful. Mr. Tong did point out, however, that the tablet market is currently oversaturated and in decline, so a unique product must be conceived, if it is to be successful, and that HTC is still thinking on how to go about that. He also noted that 7" slates have been all but killed off by the phablet-class smartphones, so it is more than likely that HTC will be looking to produce a bigger tablet.
The Nexus 9 is this year's incarnation of a Google-branded tablet and the first slate ever to be loaded with Android 5.0 Lollipop. Google likes to form partnerships with ODMs, in order to bring one smartphone and one tablet each year, loaded with a "vanilla" version of Android, providing the user experience that Google intended. This experience is enjoyed by many, which, combined with the fact that the HTC-made Nexus 9 is a
top-notch-hardware monster
, makes it one of the most desirable tablets to come out this year.
Google Nexus 9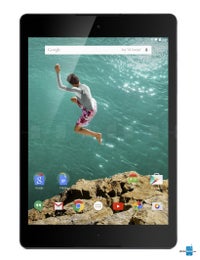 source:
TaipeiTimes
via
G4Games