Nexus 9 storms through Geekbench, Tegra K1 outperforms Apple iPhone 6's A8
88
The Nexus 9, a device previously referred to as the HTC Volantis, is the first to come with Nvidia's 64-bit Tegra K1, a dual-core chip with two large Nvidia Denver CPU cores, and a Kepler GPU with 192 shader cores.
This sounds good on paper, but we now have the first benchmark scores from the Nexus 9 to see if the K1 lives up to expectations. The benchmark used is Geekbench, a CPU and memory-testing app (it does not test graphics performance).
The score is in, and it smokes the competition. The Nexus 9 with Tegra K1 and Denver CPU has nearly double the single-core performance of even top Android devices like the Galaxy Note 4, and it finally closes the gap with iOS devices, the recent single-core performance champions.
Nexus 9 with Tegra K1 finally matches and outdoes Apple's single-core performance
We cannot do a full apples to apples comparison until we see Apple's new iPads, but since we do expect them to feature a chip similar to the Apple A8 in the iPhone 6 and iPhone 6 Plus, it's safe to assume that the Nexus 9 will be in the same league when it comes to CPU compute.
Nvidia unveiled the Tegra K1 in two version early this year, and the Nexus 9 is the first to arrive with the 64-bit variation of the K1.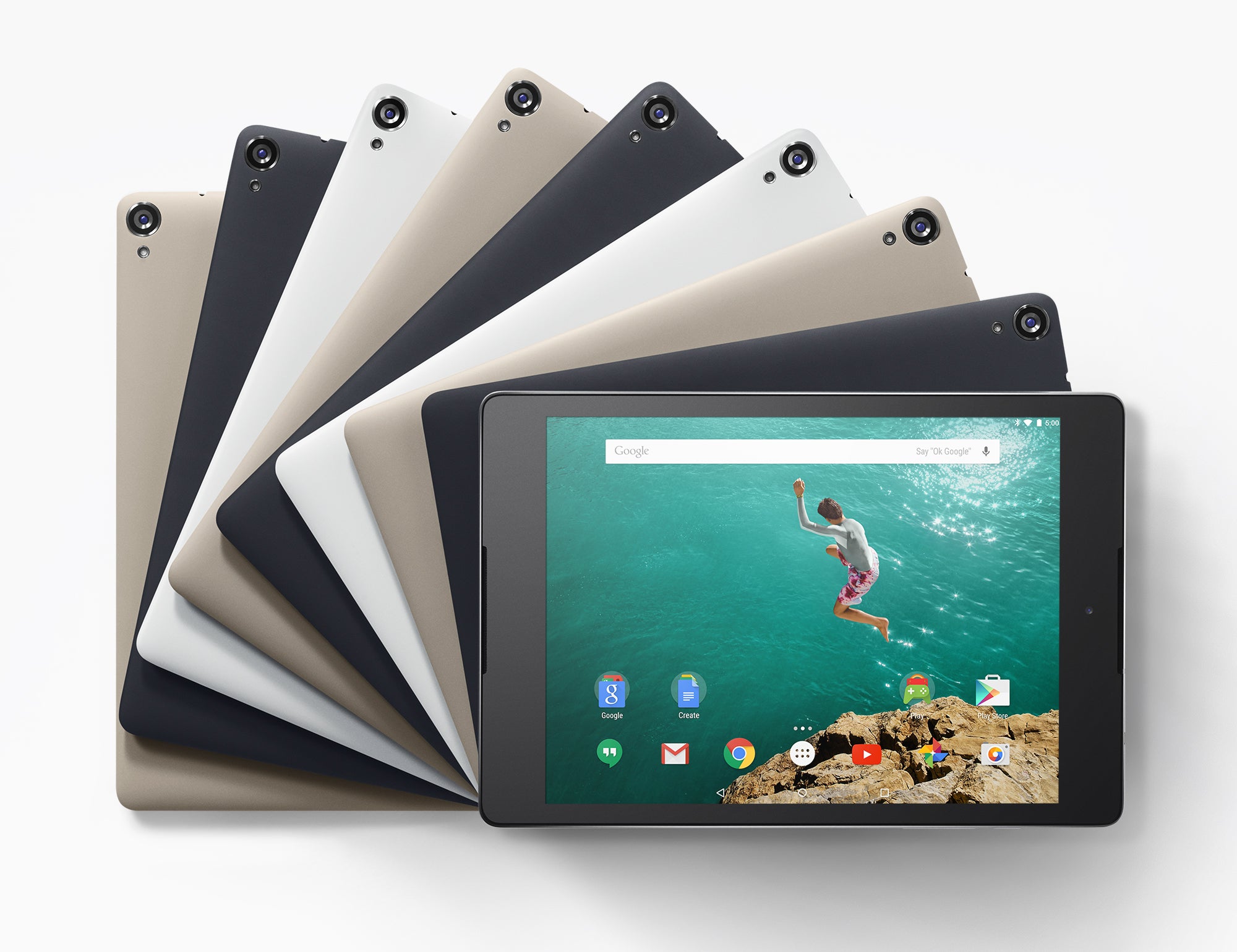 The curious narrative around the Denver CPU core used in it, is that it was originally planned as a desktop-grade solution. Hence, it has a large, 7-issue design with a wide, in-order pipeline.
Interestingly enough, though, the benchmark lists the Tegra K1 as running at a clock speed of 2.5GHz, while we have seen the Nexus 9 officially unveiled with a 2.3GHz clock speed. This is yet another fact that should remind you to take these preliminary results with some reservations.
You can see the breakdown of the Nexus 9 performance in each of the tests in Geekbench in the slideshow right below, and do keep in mind that those are preliminary results that we'll confirm once we have the device in our hands. For the time being, though, these promising scores show a lot to be excited about.
Thanks for the tip, Tyler and Jawad!